Does your baby sleep through the night?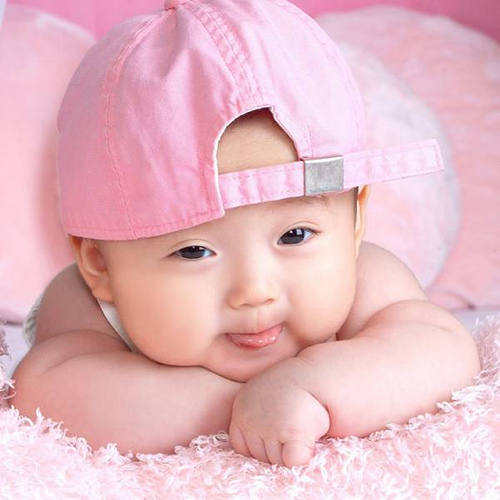 United States
January 31, 2011 2:06pm CST
I have a 4 month old baby and he never sleeps through the night... he still wakes up every 3 -4 hours... it is very tiring. I swaddle him to sleep but it doens't help whole lot. I just wonder if you guys have any method to share?
7 responses

• China
22 Mar 11
my baby is less than 2 month old. he wakes up every 3-4 hours .too.mabye this is the same feature with the baby.the baby is easyly hungry.so he will wake up so fast..just following his feature.maybe when he is older ,the situation will change

• United States
22 Mar 11
I think they tend to wake up every 2 hours when they are newborn because their stomach is so small, it only can storage that little food so they need to get up in the middle of the night to eat so they won't sleep through the nights, lots ofpeople sayit would get better when they get older especially when they start eating solids but it doesn't seem to to it to my son so I think every baby is different, parents need to be patient about it...

• Romania
18 Mar 11
I'd need some advice in that department. And my nights are fringed all bad, since I have my little girl, do not know what 's that sound sleep. Since 7 nights, 5 are shattered. Do not make noise, and wakes up only to give a breath foieste tea, or milk, then falls asleep with a pacifier in her mouth, but Legan to her, my arms hurt. And so, gathered not know if they sleep 4 hours a night. Regime that in turn helped me to have an enviable figure, now I have less work and are ready for summer. I sent the same advice that I give him and me: Patience!


• United States
22 Mar 11
I'm being patient... otherwise, I would have lost my mind long time ago...

• United States
14 Feb 11
I consider myself to have been very lucky with my children that both of them were sleeping through the night when they were about six weeks old. The tip that I used that helped me to get them to sleep well during the night from a very early age was to swaddle them to sleep and also place them in their bassinets with their heads just touching the top of the bassinet because it emulates the feeling of being in the womb.

• United States
18 Mar 11
I do wrap him up to sleep since he was born every night, otherwise, he won't sleep tightbutit doesn't seem to be helping him to sleep through the night.

• Canada
2 Feb 11
I had all of my kids sleeping through the night for the most part after 1 month. My middle child was the hardest to get to sleep because he was colicy. I started feeding my children pablum and bananas at 1 month old. Doctors say not to do that but my mother did it and her mother did it and on and on. Alot of times it is because their tummies are not full.

• United States
18 Mar 11
I think that's true. I have started to give him more than milk and rice now, and hopefully he can sleep long er at night.

•
1 Feb 11
I don't think there is necessarily a reason for it. It's just how some babies are. If you've tried everything else, then giving him cuddles before he wakes properly could at least get him back to sleep again very quickly and prevent his waking from being so disturbing for you. To do so you would need to be able to get to him very quickly at the first sign of stirring and the easiest way to do that might be to try co-sleeping.

• United States
1 Feb 11
I think so, others tell me how good their baby sleeps at night all the time but I think all baby is just different.

• United States
31 Jan 11
Our first daughter started sleeping through the night at like 2 months and we never had a problem. Our second daughter and our son both took longer to sleep through the night. I've tried putting a little bit of cereal in their bottle. Your baby is old enough to start eating baby cereal, maybe try giving him a few spoonfuls of food close to bed time so his belly is full and he sleeps longer before getting hungry again. You may just have to wait it out till he is ready to sleep all night.

• United States
31 Jan 11
yea.. I have started feeding him some cereal and mushy rice too but he gets very fuzzy in the evening and wno't accept it... I just keeping trying to feed him everyday and hope it will get better.


• United States
31 Jan 11
wow... I wish he does too... I feed him more than enough during the day already but we think he just need to eat a lot, he is 18 lbs now 4 months.