Tired of making blogs in Mypage5...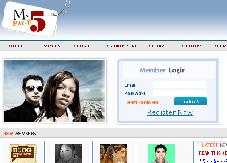 Philippines
January 31, 2011 2:12pm CST
Did you ever fell that sometimes you are tired of doing something? Well, i am totally tired of doing blogs in mypage5 because I need to make 5 blogs but sad to say they credited only 1 or 2. Imagined that? And they paid sometimes late that makes me annoying.
2 responses

• Romania
31 Jan 11
Hello careguarden, I am a lousy discussion starter here, in myLot, and I seldom write a blog for MyPage5.

I don't like the waiting time for the blog to be approved. Sometimes, when the blog is published, the event referred inside the article is already history.

But I think nobody forces you to write blogs for my page 5. I only write one from time to time. There are a lot of activities my page 5 pays for.

• Philippines
1 Feb 11
Hello Inu1711. Me too, I am tired of waiting how many articles they approved in mypage5. Yeah, they don't force us to make blogs in mypage5 but in order you to get paid you must make blogs, comments , etc in mypage5 because if you didn't do that, the admin will send you a message about mypage5 is a social networking site that you must do what is the FAQ there so that you get paid.If you refused to make blogs, I think you wait for how many months before you get your payment and I am always get payment only $17-$18 even if the admin get $25 in my account. Imagined that? Well, thanks for sharing your comments with us and have a nice day ahead. Godbless

• Romania
1 Feb 11
This is one thing I don't like about this site. They don't take $25 from our account, they take only $20 and pay us $17 or $18, without telling the reason why we are penalized.

I didn't know that admin send messages to the users who don't write blogs. I think I haven't written a blog for a month or so. I'll think of something to write about, then... Thank you for letting me know this.

• Philippines
2 Feb 11
Hello inu1711. You are right. I get mad of the admin and ask what happened to my money because there is no statement where the other dollars. If they inform us that they deduct or whatever, maybe I should understand.. Well, thanks for sharing your comments with us and have a nice day ahead. Godbless


• Philippines
2 Feb 11
Hello domenyag..I am 2 years in mypage5 and tired because of the payment process. If you make comments in mypage5 I am 100% sure that you will never receive your payment because the admin totally want us to make and share blogs everyday because mypage5 is an social networking sites..But it is good thaT YOU were the one who find out about mypage5.. Well, thanks for sharing your comments with us and have a nice day ahead. Godbless