bay view or mountain view

Philippines
February 1, 2011 3:58am CST
I was lucky enough to have a stay at the Lighthouse Marina Resort in Subic, the best hotel in this province. I was told that I have to choose what room do I want, a bay view room or a mountain view room? If you are given that choice, what would you prefer?
5 responses


• Philippines
2 Feb 11
You can't have both. hahaha... Each view is in each side of the building. hahaha... Unless you take the Suite room You have the bay view, the mountain view and the lighthouse in front of your room...hahaha...

• Philippines
24 Aug 11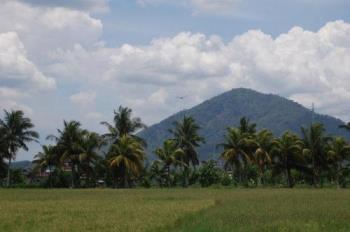 It actually depends on your choice. But I would say either of the two will give you good view of the beauty of nature. Now if you have a passion for the sea and serenity then go and choose bay view but if you care for greenery and lush surrounding then go for the mountain view. If you could not choose then let them choose for you.


• Canada
5 Feb 11
That's in the Philippines, right ? I have been to the Philippines once, only to Manila. I didn't have the chance to go to vacation spots, like the beaches and shores. I was told that there are many beutiful places. I look forward to visit them the next time I get the chance to visit the Philippines. Which view ? I would prefer the bay view, I would say. That would be more broad and open.

• Philippines
1 Feb 11
I want both.I like the sound of the waters splashing and i also enjoy green scenery.Very calming and soothing.

• Philippines
1 Feb 11
Hi. Well, that's interesting. Probably it would depend on the reason why I'm at that place. If I went there for the beach, I would prefer a bay vinew room. But If am at a nature camp near a bay for example, I'd prefer to have the mountain view. I've been to the Lighthouse Marina Resort but not as a guest of the hotel. Was the view great?