The Internet is Running Out Of Space!!!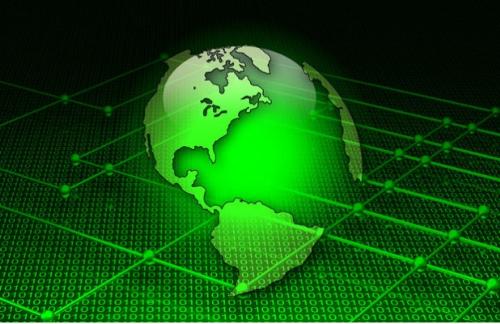 United States
February 1, 2011 6:16pm CST
I found out while watching the News that the Internet is running out of space. As most of us know or those who didnt know every machine has a IP address and the numbers run 0-255 (ex: 77.91.248.30). this method was discoverd 40 years ago, and now there are 4.3 billion IP addresses. The (IANA) says in 2 months there will be no more traditional internet Addresses Given out. Because of all the devices Like netbooks and mobile phones like smart phones that have there own IP and all these new high tech tablets and etc have a IP address.
5 responses

• India
2 Feb 11
Ipv6 is released as a prevention against this problem ryt, IPv6 can provide a lot of space nearly 2-3 times that of what ipv4 could do. if Ipv6 also runs out of space they may release ipv8 if that is out of space means earth will also be out of space .. so within that time the earth will be exploited. thanks for the discussion

• United States
2 Feb 11
Hey Kirtricks, Yeah I read too that the IPv6 is another method to stop this problem. THe problem is that only 1% of the Internet uses IPv6. But all the routers and modems will need to replace because of that. or someone needs to create a IPv4 and IPv6 router and modems. Its insane but to me they have to come up with a new method if they dont then. Companies are going to be going crazy just like us. they cant sell new products due to the fact that each product has its own IP.

• India
2 Feb 11
Ipv6? Does it mean there will be 6 nos. in the IP address ranging from 0-255? Will the existing modems and routers be outdated? It seems so scary, but that is what we all are likely to be facing, isn't it?

• United States
3 Feb 11
Yeah Hanuma your right see with IP addresses for IPv4 is 0-255 example (255.9.0.125) or what ever just with IPv6 it will be with six of them for example (255.255.0.255.0.9) it will just be longer and it will have 128 bits. the IPv4 is 32 bits. which means more info with IPv6. plus with some many number combinations it will mean so many. once the numbers have to go to IPv8 the World will be over populated it will be crazy.


• United States
2 Feb 11
Hello, I heard about this too and posted it in kitchen where I work and I hope IT guy is aware of this. It should be interesting if the surfing and doing surveys and answering questions slow down too because we cannot access them like we are use too. Thanks and have a great day Sincerely Unique16

• Indonesia
10 Feb 11
...INTERNET WILL NEVER RUNNING OUT OF SPACE BECAUSE IP IS NOT A SPACE... This is the only thing you should know, the more device produced the more ip will be created. Because IP is just like an address of our device like your phone number,your bank account number,etc.

• Craig, Alaska
10 Feb 11
this is so stupid. I truely don't believe that its possible to run out of IP addresses. cause of the fact new pcs, laptops, netbooks and etc. all will have a IP address. So their is no possible that they can run out. That would mean no more making laptops, pcs or netbooks. If they did run out of numbers for the IP address they'd start using letters.

• United States
10 Feb 11
Hey Lizzy, you will think that numbers never end how ever they do the 0-255 in a row of 4 numbers and so it can run out but im sure someone had to think of something because in 40 years worth of time the numbers was going run our eventually out. So Im sure someone came up with some type of plan or idea to fix this problem.

• United States
6 Feb 11
Progress can be such a problem sometimes! I dont' know all the specifics you mention, but I did hear while back something about the internet being out dated and they were talking about shutting it down completely and creating a new one. Now, granted, they can't "shut it down completely" or the world will shut down, but the point was that it is so jam packed now, that there is no room for anything and they need to start all over with the internet. From what you say... seems they should have thought about this with the iphones and netbooks and all that kind of stuff and made those things on one of those options mentioned (I only see the first post here) Vio4 or 6...whatever that is. and Kept them seperate PC's for one and netbooks,iPhones etc on the other. Might have solved alot of future problems. Or maybe they can just add some number clusters to the IP addresses. Kind of scary to think about it..what happens if the web shuts down? This world is dependent on it!

• United States
6 Feb 11
Hey Coffeebreak, Nice name by the way haha, Yeah If they really have to shut it down slowing then I guess thats what is just going to happen then. It will be crazy and history to me haha. If they do I think the internet should be recreated on one side of the end and mean while keep both sides open till the IPv6 side is ready then close IPV4 side down slowly haha. For example what I understood was that Facebook is working with IPv6 and they still have IPv4 open so when its time to transfer there will be no problems if not they should keep mobile sites on IPv4 and PC base sites on IPv6 or should just skip IPv6 and go straight to IPv8 lol but, the world would be over populated with too many people to fill the whole IPv8 haha. Personally yeah your right we need it and we depend on it and because we do they know that its a big risk just to shut it down. all at once. what happens if a site isn't ready for that transfer. Like little small no popular sites crash and lose what they once had on IPv4 . Im sure the web host will help them transfer easy . :) free and everything.