What do you do against the pool chlorine?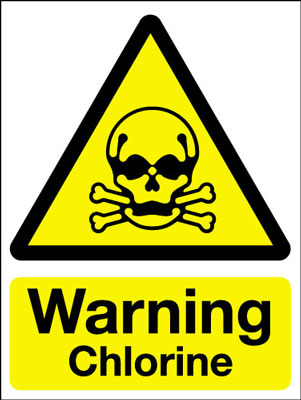 Israel
February 3, 2011 10:00pm CST
I am staying at pool almost daily.. Cause i like swimming and cause i am a swim teacher.. Any way most of the pools put a lot of chlorine at the pool water, and the chlorine smell stick into my body and don't wanna leave! I am taking a shower and even scratching my body with a sponge after even time i am getting out of the pool but the smell stay.. And the next day i am entering the pool again.. What do you do against the chlorine?
4 responses

• United States
4 Feb 11
I so love to swim and with our weather it is a winter storm over here. I would say if you are bathing after perhaps the smell is simply psychosomatic whereas you think you smell only because you are prone to be around it at all times. I know after I have swam I can smell the chlorine but after bathing I do not, so maybe because you are so use to smelling it all the time you are prone to smell it like that. The clothes like GG above says was with a cupful of vinegar in the detergent and that should do it. Have fun in the pool as I can't wait for our summer days.

• Israel
4 Feb 11
I wish it was only psychosomatic.. I am sure it ain't cause i can smell it stronger in deferent body area, and my girl said so times that i have this smell. Even my barber asked me if i am a swimmer, actually it is a funny story, i was very happy cause i thought that he mean that i have a swimmer body, but than he said - i have a good smell sense and i can smell it from your hair...

• United States
5 Feb 11
I went over to the net to see if I can find something that may help and I read many articles that say certain soaps will get rid of that. One article says Oil of olay soap as it will remove the chlorine smell and since it contains oil it will later the skin nicely as the Chlorine can be harsh on the skin. They also say that there is special swimmer soap that can also help, but you have to purchase it from swimmer shops. Here is a link with some suggestions and I do hope something good comes from it as it appears to be bothersome. http://forums.usms.org/archive/index.php/t-1974.html Best of luck

• United States
4 Feb 11
I would use baking soda (sodium bicarbonate) and wash myself. Or I would look for a body wash that has that in it. Rinse your bathing suit in vinegar so it does not continue to smell. I think you are very fortunate to get to swim daily.

• Israel
4 Feb 11
It sound like a good idea i will do a little search to see if we have any of this soda soaps at my country.. Yeah we have here a lot of pool actually i am kind of using 3 different pool and all are in a way of less than 20 minutes driving from my home...

• Singapore
8 Feb 11
Chlorine is all right so long we don't drink it. There are some kind of bleach elements in chlorine that might harm our skin in the long run. Since u are a swimming teacher, maybe u should consider wearing a swim suit to teach, as it covers all of your body. That's the only way for u to smell clean, yet able to teach in the pool.

• Shingle Springs, California
4 Feb 11
My pool has a salt water filter, no chlorine. It's very gentle...