Wouldn't it be great if life has a Reset Button?

Mandaluyong City, Philippines
February 5, 2011 1:48am CST
That way we can just go back to the time when things were all peachy and great. A fresh new page - so to speak - that feeling that you have a brand new chance to live your life again, this time with no regrets. How I wish life really has a reset button.
10 responses

• India
5 Feb 11
Yes but then imagine what if those buttons were used all the time and we could go back whenever we wanted to? There is a reason why all such things are not available to us right now because no one can actually cross the ethics of nature and mess it up. Then everybody would rewind their life whenever they wanted to and reverse everything which they had done. That would be so not cool. Well we can only wish now... Cheers!


• Mandaluyong City, Philippines
5 Feb 11
I'm just looking for practical uses for a reset button though. What if it's only usable once? Would it still be bad? I mean, yes, the dangers of abuse is higher if everyone gets a hold of it and it's an unlimited button. A one time thing though, maybe it's going to be better.

• Boise, Idaho
5 Feb 11
I would love to have a reset button. There was a time in my life that I was rather happy and had a ongoing relationship with a guy online. Then I blew it! I would love to reset the button and see what would have happened. This would also make for a great movie. Sort of a Disney type thing.

• Philippines
5 Feb 11
As for me, I don't want it. Things happen for a reason and something to learn from. If we are given that Reset button and go back, then the lesson cannot be learned. Life is a journey with trials and challenges. We decide and choose. Life is not perfect. God have thought of it not to give us that chance to go back in the past for us to learn something to value each day that he gives to us.

• Philippines
5 Feb 11
This could be very interesting but if we can always reset things in our life, things we did, I think we can never reach a certain goal. We can have loads of undone jobs and unresolved things , we can never accomplished anything at all. This is good if we could reset bad times, going back to mistakes and right them , but it should be done only on limited basis and abuse should be avoided!

• Philippines
5 Feb 11
If such a reset button exists, I don't think I would push it. I have done a lot of things that I wish I could undo. But resetting your life means you also lose some of the great things that came after whatever it is that happened that you want erased. I'd rather have a delete button that instantaneously erases the action you regretted doing :)


• Romania
8 Feb 11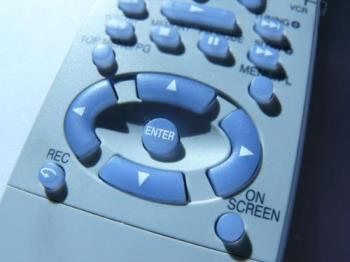 Actually, life needs more than a reset button. It needs an undo button, for small changes, and a save option - so you can save a version and reload it if you want to try new alternatives, and a spell check - but not just for spelling mistakes, something that can check for all the stupid mistakes we make in our lives... I think a New button would also be good, if you want to completely scratch everything and start fresh, and maybe an Edit one, so you can edit your entire life from a different perspective, without being actually involved in it. Yep, I think life needs a lot of buttons


• United States
8 Feb 11
I don't necessarily think that I would want to be able to have a reset button for my life. However, I do think that there are times that it would come in quite handy to be able to rewind a small part of our life and be able to do that part of our life over again. A recent example in my friend's life where this would have come in handy is that she looked at her boyfriend's text messages and found some things that she really didn't want to see. She wished that she could go back in time and have not looked at the text messages.


• United States
5 Feb 11
Well, life would sure be interesting with a re-set button, but maybe that button should have a limited number of times that you can use it. That would ensure that you would use it wisely.