What makes a real MOM

United States
10 responses

• United States
9 Feb 11
Interesting point. Mom I guess is the female version of caregiver but the thing is that the caregivers are not always women. Dad is the make version and then you have variations with that too. I think that in the end that true love is love and that is all that matters. I have been called a lot of things, but that doesn't mean thats what I am..lol..I am thinking new names might be in order after this discussion.


• United States
8 Feb 11
I dont think a real mom has to be a woman, and I dont think blood relation makes a mom either. I think the nuturing spirit and the love and caring are what really make a mom. Taking care of child and making sure that they know that you love them is what makes a real mom, to me.

• United States
8 Feb 11
I think my baby makes me a real mom, being a mom makes me realized how large of mother love can be.

• Philippines
8 Feb 11
dear pat, a mom doesnt have to be always a biological mom.

having children doesn't automatically make someone an expert on motherhood and being a good mother will definitely take time, patience, and the ability to forgive mistakes. in other words, she is superhuman.

ann


• United States
8 Feb 11
I don't think you have to give birth to a child to be a mom. Although I do think it's more than just any woman who cares for children. Being a mother is distinct from being a grandmother or aunt or dear mentor. An aunt or grandmother or mentor might take on the motherly role in some cases or be closer to a child than their own mother and take on the emotional role of the mother. So they can be mothers, but sometimes a loving caring woman who cares for children is an aunt or grandmother or mentor or any other relationship and they don't become mothers. And they don't become mothers. And that's okay. And, I do think a real mom has to be a woman. Not because I doubt a man's ability to care for and love child. But, what's wrong with the term dad for a man who does that?

• Shingle Springs, California
7 Feb 11
Funny that last question. I was going to be a smart aleck and say, "what makes a mom? Boobs." And then I thought of the movie, "The Bird Cage", and though, "hm, well not necessarily." Though that may be a case of there being 2 dads. Anyway, there doesn't have to be a biological connection for somebody to be a real parent.

• Philippines
7 Feb 11
in the dictionary mom or mother is defined as a woman who has conceived, given birth to, or raised a child in the role of a parent. but the word itself can be defined by others who feel that a woman is a mother even without conceiving or given birth. a whole lot of definitions defining a person who gives care and who is like a mother. a person who can fulfill a role as a person who is caring and knows how to nurture, a person or just like what the other member posted a pet... then that person can be called as mother. a person who can be at that role is a mother.

• Canada
7 Feb 11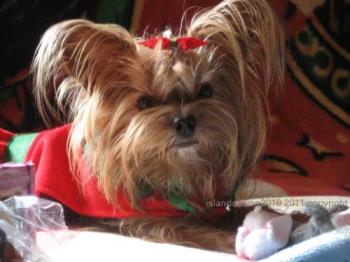 Your discussion presents intelligent questions! First of all I do not think a Real Mom has to have a baby, no. Not even necessarily a baby human either. I think there is a lot more that goes into acquiring the title of "Mom" then just "a woman who cares for children". I feel that a real Mom is someone that you can talk to about anything. A real Mom is someone who would take a bullet for her "children". A Real Mom is protective, nurturing, strong, persistent, energetic and a good teacher. I do not believe that a real Mom has to be a woman no. I think what makes for a Real Mom is someone who is obviously a caring and compassionate type but one who provides for by way of proper nutrition, safety, guidance and leadership. One who promotes self learning, motivations, trusting and believing in one self. Case in point: I have never had children but I am a great Mom to my toy dog. Mom first, teacher second. I think being a Real Mom to my dog is far more important than holding an alpha role.

• United States
7 Feb 11
Real motherhood is not biological. We've all heard of women who abuse their children, even kill them. These are NOT mothers! A Mom nurtures a child both emotionally and physically and just because she didn't give actual birth to a child doesn't mean she can't be a good mother.