I Almost Forgot Valentine's day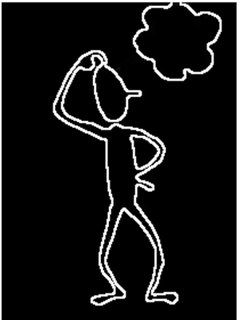 United States
February 7, 2011 5:12pm CST
Wow, I almost for about valentine's day haha... Thank God I remember because My Lover would of Killed Me.

Sometimes In Life we can be so Forgetful

haha.

4 responses

• United States
8 Feb 11
Im sure you found yourself looking through some mylot posts and saw that valentines day was just a week away and was like im latre and i guess i better get to the store to by my loves one something for valentines day. I ordered something on the internet friday for my boyfriend and am just hoping it comes in time for valentines day and it has not been shipped yet as i checkc a littl ebit ago and am just hoping it comes and if it doesnt ill write it in his card to let him know and to let him know that i didnt forget about it at all.

• United States
8 Feb 11
Hey lologirl, to be honest nope I haven't seen any discussions about valentines day haha wow that makes it even worst I guess im so focus o nmh discussions that I have created and responded to then busy looking and reading for discussions that are new haha oops haha. While yeah I'm thinking about buying online and looking for a card haha as well maybe i will make one since I draw very week it will have more meaning haha. It's good idea with your boyfriend go for it haha. Wish you the best on your valentines day and gift search haha

• Philippines
22 Feb 11
Whoa, I could hardly believe that a special day such as that can be forgotten! You must be very busy aye? hahaha Yes yes, true, we really tend to forget things sometimes. Hope it's not our lover's names, that's absolutely dismal..lol


• United States
9 Feb 11
Hey SQL_cell Yeah that makes it funny because I forgot and everyone and anyone is talking abut it and like you said e tv and stuff the raido haha it's funny because I forgot I guess I need to pay more attention haha. Christmas is hard to forget since everyone has lights and decoration and stuff and the stores and stuff and discount and stuff but.. I hope i don't forget next year haha

• United States
8 Feb 11
Well you've still got a week to go... Best not to forget it though, if you have a significant other. God knows what I will do? Maybe I'll take my wife out for a romantic meal? Good luck anyway! :-)

• United States
8 Feb 11
They Paul a mean sounds nice as well and good idea lol. Yeah I realize I still have a week and hope that time keeps up with my forgetfulness haha I just have a lot going on and I guess I have ever reason to be forgetful haha. But I remember now and so I'm still thinking and I think a week is enough time to look for something. I'm sure I will think of something creative and sweet at the same time haha. I might buy something veery nice and go get something for my local arts and craft stores and make something nice :)