I heart Truffles!

Philippines
February 8, 2011 10:47pm CST
My boyfriend gave me a box of berry's truffles given by his sister and I was surprise and my eyes got big

. I am a chocolate lover, dark chocolate to be specific. I love the taste of that truffles and we ate it at one sitting only, well I give some pieces to my mother and siblings. I will add truffles to my love chocolate list.

4 responses

• United States
26 Feb 11
I love truffles too! Not really the berry kind... just chocolate, caramel, or cream. Basically, "OM NOM NOM!"

• Philippines
28 Feb 11
It's the same pure chocolate with a little bit of dark taste. taste so yummy.

• United States
28 Feb 11
Erm... I know what dark chocolate is... lol. I love it too. :P

• Indonesia
20 Feb 11
I think now we had two think in common dog and chocolate lover. I always love chocolate but I prefer milky chocolate than dark chocolate. I find its more delicious especially when melted in my finger. I found truffle two years ago when I try feroro roche truffles, its really delicious. Nnow there many store specialty in chocolate and they had various taste of truffles including in pineapple in the center.Made you wanna more and more. Its really heaven for tongue but hell for my belly. I really wanna to eat chocolate as many as I want without gaining weight.

• Philippines
23 Feb 11
Yeah, we have something in common, dogs and chocolate. I am lucky cause I don't gain much weight when I eat chocolate but my tummy sometimes ache. I like dark chocolate more, it's healthier than milk chocolate, I like the bitter sweet taste. If I get rich, I will make a room specially for chocolates [em]lol[/em. My dogs loves chocolate too but I give them a bit cause chocolate is not good for dogs heart.


• Philippines
16 Feb 11
Hi, you are right, they taste so yummy, I also thought it just an ordinary chocolates cause it was made in Malaysia, but I was wrong.

• Philippines
9 Feb 11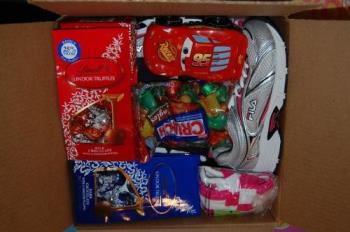 Hi there! how sweet is your boyfriend to gave u an early valentine gift?

Now reading this makes me excited about Truffles. My friend from the USA will send a package for me and including in the box according to her are Dark Chocolate and Milk Chocolate "Lindor Truffles"

Wondering if i will share some to my family members haha! Kidding!

• Philippines
10 Feb 11
It was given by his sister from Macau, he knows that I am head over heels on chocolate. Dark Chocolate truffles sounds really yummy! I love Meiji dark chocolate, it made me forgot my name, haha! I'm sure your family would love to have a bite of that chocolate. I wish there is someone from US who will send me chocolates too! (dreaming

)