i love sleeping

China
February 10, 2011 6:52am CST
LOL,i think sleeping is the best thing in my life .when i sleeping ,i can got peace .i don't think a lot of boring things in day .in the moring ,when i open my eyes,beautiful day is coming ,and i fell so lucky ,because i am still in the world. so i love it ,do you ??^_^
6 responses

• United States
11 Feb 11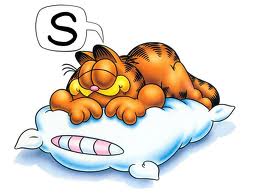 I also love to sleep. I have a busy day like most parents who have to get there kids up for school and then go to work. I find myself going back to bed for an hour after I get the kids off to school and that seems to help me get through the day. I work second shift so its late when I get home and then if I go on the computer then its really late before I go to bed and then have to get up with the kids for school the next day. Sometimes I feel like I can sleep all day and night for a week. I have heard though that you cant catch up on your sleep. When I have the day off I try to go to bed early that night so I can get more sleep.



• China
11 Feb 11
You're right ,sleeping have a lot of advantages,so enjoy it,best wishes for you !!

• Philippines
10 Feb 11
yeah..sometimes i woke up late in the morning and i feel sleepy after and hour. but i tried not to continue this habit for that someday i will not suffer in working..

• China
11 Feb 11
Of course,work is very important,and we don't put a lot of time on sleeping .LOL work in the first place,and sleeping in the second

• Bulgaria
14 Feb 11
Well sleeping is necessary for our health. We can't live without sleeping. Of course I feel better after sleeping so I would say - I love sleeping!


• Pakistan
11 Feb 11
I abolutely love sleeping as well.When your sleeping you can relax and run away from the problems your plagued with in life.When you wake up the world doesn't seem as hopeless as it did before you slept.Your more hopeful.I love dreaming as well.Those dreams that seem so real that you never want them to end and instead want to stay sleeping forever! =D