I have been surrealistically burgled.

Djibouti, Djibouti
February 12, 2011 11:23am CST
I could have said burgled... again ! but it was not only that. When I lodged my complaint, the policeman said that it was surrealistic, and worthy of a movie. If it is good for a movie, it is probably good for myLot

. At ten o'clock, I went outside to do some shopping and came back at a quarter to twelve. I noticed some disorder near the door, and when I opened, I found somebody... in my house ! He was maybe 50 years old, dressed like a skilled worker, with short gray hairs, and build like a mover. Maybe is it in my nature ? I saw so much things in my life that I am not surprised easily and that I could certainly not be afraid at midday in my own house, even by a guy build like a tank, so I began this dialog that the policeman found "surrealistic" : -- Would you please explain me what you are doing in my home ? "I wanted to p*ss. I just used your toilet." To be in the center of a town, my house is also in the center of a garden. -- Maybe could you p*ss outside, in the garden ? "I am not like this. I wanted to go to the toilet." -- I will not dispute you about that, but as you have broken my door, you will understand that I have to phone to the police. "Do it." *Looking at my phone which was charging, and seeing... nothing.* -- I will do it at the same moment that you will give me my phone back ! "I have not your phone. We are two in your house. The other has your phone." and showing a Blackberry from his pocket : "You see, I have only my phone." -- So, can I use your phone while you are searching your colleague and asking him to introduce himself ? By the way, what is your name ? "My name is Jean-Philippe Autier, and you see I have nothing with me. Can I leave now ?" -- You will maybe leave after I have my phone and my PDAs which were charging here. Have you some ID ? "I have no paper with me, and I want to go outside." At this moment he rushed on me. I was not fighting in the same category, and I cried "help !" but I was unable to stop him. Having for neighbors a church and an administration, is not a great help too ! My phone was stolen, and also an old Palm and a Psion 5mx. If you don't know this one, it is the best pocket machine with a keyboard ever made. I hope that the police will find my 5mx : it has one year of work in it and I need another Psion now -- and maybe another phone

--. And I have no insurance for these... The policeman said me that in ten years of complaint, he never heard of a victim dialoging with a burglar, "if the burglar had the bad luck to be surprised by the victim." There is no "Jean-Philippe Autier" or "Authier" in the police archives, but as I did not recognized him in the photos from archives, who knows ? My house is devastated. Bags with cameras, radios, and even crucifix, are here and there, ready to go away. I have opened now a Bordeaux, a Saint-Emilion 1993. It is a vulgar wine, like my burglar, and I hate Saint-Emilion and vulgarity

. Have you ever tried to socialize with a burglar ? Do you find this dialog surrealistic ? Have I made something wrong ?
8 responses

• United States
12 Feb 11
First, perhaps you should take down the sign in your window that says "Burglars welcome".

Second, if you do not like Saint-Emilion and consider it vulgar, then why do you even keep it in your house?

Third, if you do not like vulgarity, then why are you friends with me ... oh wait, that is flirtatious dialog not vulgarity ... never mind!

On a serious note, I am very sorry that this has happened to you again. I think that your house might be in an advantageous spot for burglars as it is near a church and an administration, so you do not really have many neighbors that are "watching out for you" so to speak.

• Djibouti, Djibouti
13 Feb 11
I never saw an ounce of vulgarity in you purple. I don't know how you can think that ? The truth is that you are too reasonable, except in my dreams

. I probably bought the Saint-Emilion to celebrate something like this ? Some bottles are good, but it is a lottery. I got a bad ticket with this one. I read that this "castle" has sold approx. 66000 bottles in 1993. I wish that at least a handful was good. The main problem of my house is that it is not near the street, so a burglar can take his time to open the door. As I was going to shop, I closed only one lock, but I believed that the others would not have stop this one...

• United States
13 Feb 11
You dream of me?

Will you be sharing these dreams any time soon? I think that I should at least get to know what they entail as I am involved in them ...


If you bought the Saint-Emilion to celebrate something like this, then wouldn't it have been rather rude of the burglar not to give you such an opportunity ... just kidding (I have used my allotment of emoticons or I would have put a "silly" and "rasp" emoticon after that comment). I would say that you should get a dog to keep you company and protect you from bullies like this, but you seem to be away from home for periods of time, so that probably wouldn't work. I think maybe you should turn your cat into an "Attack Kitty" to scare away prowlers ... or at least teach it to roar like a lion rather than just sit and purr.


• United States
12 Feb 11
Quite funny and entertaining to say the least Topffer. My home last year was robbed twice in three weeks and in broad daylight and it appears that my neighbors were not in the socializing mose as no one saw them take my Washer, dryer and stove right out the front door. The thief was a bad one as he used my toilet and did not flush and left a very bad mess. I suppose from hindsight we can chuckle but really it is no laughing matter as losses are terrible and gains to a thief are worse.

• Djibouti, Djibouti
12 Feb 11
This one flushed the toilet

. I regret to have lost a few weeks of work for my last book stored in my Psion, but I hope that I will have some day a good burglar, knowing the value of things -- weird : it was in the title of my last discussion -- : I am upset when I am looking in the bags : I have been burgled 5 times in my life, and I did not had a burglar more stupid than this one ! He put things like a $10 weather station in his bags, walking near some books worth $1000. I am frustrated somewhere. At least, my last burglar guessed that my books were the best items in my home, even if he showed a bad taste for books... I never found a good burglar. The bottle that I am finishing now had more value than my PDAs and phone : there have more disappointment than damage.

• United States
12 Feb 11
Do be careful with the burglars as there can be times when they simply do not just steal. Especially if they have already seen the contents of your home, they could be tempted to come back. Do you have insurance on your expensive books? Bottle, hmm not a bad idea.

• Djibouti, Djibouti
12 Feb 11
I forgot to say : sorry to learn that you have been robbed twice

. I have no insurance against robbers : I am not stolen every day, and insurances are too expensive. I am thinking to give evening courses for burglars : learn how to recognize in a glance a good painting or a good book

.


• Romania
12 Feb 11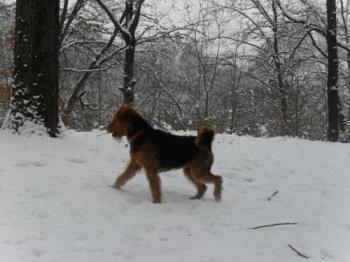 Have I made something wrong ? Yes, you have. You should have eaten all your cereals when your parents told you that only by doing so you will become strong. If you have done so, now you would have been able to hold the burglar when he rushed on you. You would have tied him up on a chair and waited for the police to arrest him. Don't be sad, maybe the policemen will be so effective to catch the burglars and you'll have your belongings back. Do you still have some of the Saint-Emilion left?


• Romania
13 Feb 11
I suppose this was wishful thinking.

Of course the policemen won't be so fast in catching the burglars as I'm sure the burglar's name is definitely not Jean-Philippe Autier. If it had been, it would have been too easy to find him: http://www.businesspme.com/entreprise/161267/autier-jean-philippe.html http://avoue-annuaire.actes-types.com/autier-jean-philippe-paris-9eme-arr-75009-F61083.php It has even the phone number!

Maybe it is not a bad idea to call this guy. Maybe you'll find you have the same "friend":
50 years old, dressed like a skilled worker, with short gray hairs, and build like a mover.
About the photo: I have no idea how it ended up in your discussion. I'm sorry, it was supposed to show up in
dogs
interest, not in this topic.

Though, if you had a dog like this and you left her home while you were on shopping, maybe no burglar would have the guts to enter your home.

• Djibouti, Djibouti
13 Feb 11
The name is quite common but unknown by the police for robbers, and I did not recognized my man in their photos. I looked locally the phone directories for two departments, because he has a western accent from this area -- there is no accent at all in the city itself but there is one in the countryside -- and I did not found a "Jean-Philippe" among 60 Authier/Autier, but I am sure that the justice and the police can find any "Jean-Philippe Autier/Authier" very fast... if it is his name ! A skilled worker called "Jean-Philippe" would be something new : generally one first name is enough for a worker -- it is a social class mentality --. You found a lawyer and a software director, but thank you for this work inu

. Don't be sorry for the photo, I found it nice. I had a wolf dog and he would have certainly killed or wounded any intruder, but I have only a cat today : not so efficient

.

• Pamplona, Spain
1 Mar 11
Hiya topffer, Well what a to do. It certainly sounds like a theme for a Film as well. You have all the copyrights right from the start topf. Did anyone try to socialize with a Burglar? My Auntie May did well it was not socializing she just told the Guy to get out who was in her Kitchen at unsociable Hours of the Day. She took a Broomstick and started to hit him with it as he was not going just for the sake of it. He was after Money and told her so. But she told him that he was touching no money of hers and he was getting out of her House right now. So he did with the taste of a nice Broomstick and he fled out of there. Great big tall guy and my Auntie a fragile little Woman just under 5 foot 3 inches. She also had a Heart complaint so I thought she was very brave to face up to him and kick him out. That´s my Auntie May brave as they come. Yours has to be a really way out situation though I have never heard of anyone doing this like you did. Because my Auntie May clobbered him with a Broomstick it was a fair deal because he had a Knife too to go with it. I loved her to bits I really did.




• Djibouti, Djibouti
2 Mar 11
The story of your aunt is funny. I had no broomstick outside and I think it would not have been a good idea to say : let me go in to get a broomstick

. He could have been violent inside, and I preferred to say outside in front of the door : I am courageous but not reckless like your aunt May

. Three weeks later the police has find nothing, and I am more afraid now, after I realized that I could have lost all my computers with my data, but also my passwords, etc. if I had come back at home one hour later. Thank you to share this story. Have a great day !

• Pamplona, Spain
2 Mar 11
Hiya tops, Have to say that my Auntie May was like that she was just that way. She was a fiery Character all of her life no chance that she was going to change either. She was turning eighty as well. I was and am still full of admiration for her. To attack someone who is way under half your age takes some doing and especially not knowing any kind of Martial Arts either. She said you are not going out of here with my Money and she meant it he scarpered off right quick back where he came from. Try not to fret about them coming back it is hard. In England there is quite a lot of that thing goes on as well. Here it is more organized not I borrowed a safe from the Bank next Door type of Burglars (more friendly Burglars you know) either. Even if you live in a Flat you are not that safe either they now take to climbing the Walls as high as three Storeys. I have been through France and they must surely have the same problem too I´m afraid and by the look of it.


I have to say also that I understand your plight and admire your way of handling the situation very worthy of a Film kind of thing.



• India
12 Feb 11
OMG topffer.......I am sorry for your loss and everything....but you tell the story so good that I cannot stop laughing. It is hard to keep a sad looking face after reading that. You should really try to sell that story to Hollywood for sure. Then give me a percentage for suggesting it.

• India
13 Feb 11

Waaahhhh.....But, but, but, I said I'm sorry.....Truly, I am. Does that get me at least half a percent??? Good to be back. myLot is soooo addictive. It should be banned. Noooooo, I take that back. When I could not log on, I sort of lost the feeling. You know, like the feeling you get when you are absent from school from a week, like everyone has learnt new things that you don't know. Now that I am here again, feels like old times again, in no time.

• United States
13 Feb 11
Very interesting for sure. I've never been burglarized, thankfully. I'm willing to bet that this guy did not give you is right name but he may have. I hope for your sake the cops find the guys and get your stuff back. I work in a store and I've dealt with guys that do burglaries. There is one kid that I've caught 4 times with stolen checks from places he has broken into. Stupidly, he keeps coming back to my store and hasn't figured out that I'm the reason he keeps getting caught. This last time, he wrote the check out to himself. It was from an accountant and I happened to know that he'd just been out of jail for less than a week. Why would an accountant pay him for anything, I thought. So I refused the check but ran it by the police who called the accountant at home. His home had not been broken into but his office had. I solved the crime for the cops before they even knew a crime was committed. It was the weekend and the guy would not have discovered the break-in till Monday morning. They would of figured it out without my help anyway cuz the guy pretty much put his signature on the crime scene.


• Djibouti, Djibouti
13 Feb 11
If I fear something now, it is that they come back, as they know that there is something to steal. If I did not recognized my burglar in the photos of burglars, I hope that it is because he is careful enough to don't go two times in the same house, but I am a bit scared. The name is probably fake : workers do not generally have a composed first name here. Your story is very interesting : I would like to see more people like you ! I am not sure that a burglary/1000 is solved in this country...

• Garden Grove, California
12 Feb 11
hi tppffer I know its a serious thing, having some many valuable things stolen bur I had to laugh a bit too. The dialogue and the whole sequence of things is a bit bizzare at least but you were also very lucky that the man was a bit of a moron.Some burglars will attack and'if armed will shoot. I admire your courage amd am glad you were not hurt. I bet the guy lied about his name too.No I surely have not. I was with a friend and we had been out and came back to her p arents house to see flashlights and shadows of two men moving around so insteaqd of confronting them we went to the nearest neighbor and had them call the police. The sound of the police siren scared them I guess as they left a sack full of silverware, and jewelry and other stuff in the middle of the dining room floor. the police caught them in the back yard. they were treed by my friends parent's dog who was barking up a storm. I mean really they were sitting on a low branch of a big tree afraid to move as the dog was a large doberman pincher.. I am not sure about wrong but I have been told do not confront burglars as they could be armed and violent. so you were really lucky I think

• Djibouti, Djibouti
13 Feb 11
They are not armed here, at least true robbers : they risk 5 years of jail if they are taken with no arm and twenty with an arm. It is a good reason to not be armed. I stayed outside near the front door : I did not wanted to enter as he could have been violent inside. I believe that the name is not his name. He is unknown by the police, and I did not saw him in their photos, but I am sure he is a professional burglar. And a composed first name for a worker is really not current in France. I would have preferred to be back more quickly : I believe that they were two and one of them was already away with a first bag... But I am lucky to have not been completely burgled. Now I am afraid because they can come again.