Loved wrong guys/girls??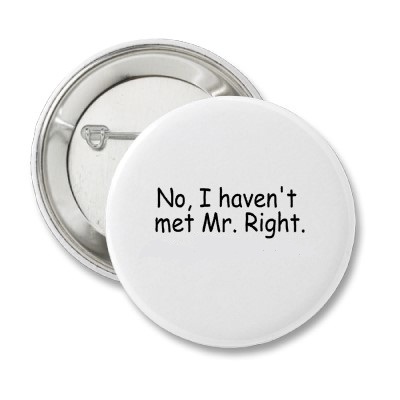 South Korea
February 17, 2011 5:40am CST
Well I wouldn't call him a wrong guy but he definitely wasn't the one. We had a really nasty break up and I couldn't stop crying for weeks. I was totally broken but I had these friends who helped me all the way. Now I'm glad i moved on :) So have you loved the wrong person ever before??
5 responses

• United States
18 Feb 11
I would not say the wrong me, but the type of men who were not ready for my love. I am grateful to no longer have them as I would not be with the wonderful person I am with now. Going strong now for five almost six years.

• South Korea
18 Feb 11
Wow that is a long time. You must be really happy to find someone who loves you back as much as well. Good bless your relationship. I hope i find the guy i wana spend my life with, this year :)

• United States
18 Feb 11
Yes and more then once! I always thought I was dating the right men but I wasn't! Then I realize that I then realize I will never date again! I am better off without a man! men are to much work and my MR Perect doesn't exist! If he does finding him will be endless and I don't want to do that! When you broke up with this guy it nice to know you had friends who got you throuh it! I never had that! I spent years thinking I was the couse of all the break ups and I was no good! If I had people supporting me I would not of went the route I did! Life stinks sometimes!

• South Korea
18 Feb 11
I'm sorry to hear that. But it wasn't you, it was the guy who couldn't see your love. You weren't at fault. Yes life does stink sometimes but there's a rainbow after the rain. There's definitely someone for everyone. It might not be soon but one day we will surely meet them :) Good luck with life :)

• Romania
17 Feb 11
Here in relationship is important how is implicate excitement and sentimental both partners.So in final all man have thing good's and bad .If exist love,relation between partners become strong.Is no bad if you love,this is most important thing.Just if other partner no apreciate your feeling if you love unselfish you will be strong but he is a weak man.Be yourself!You will never lose.

• South Korea
18 Feb 11
Yeah thanks for the advise. THis is so true too. have a good day.

• Philippines
17 Feb 11
I had gone through a few breakups, nothing nasty though. But in each of those cases, I never had thought that they were the wrong person in the sense that I really had fallen in love with them then. It was just that the relationship wasn't meant to be.

• South Korea
18 Feb 11
Yep that's true too. I hope you have already met someone you want to be with. Good luck.

• China
17 Feb 11
Love has no right thing or wrong thing. Fall in love with one is a good thing. Though one day you break up, dont be sad. when you move on, when you recall the time you were together, you will think that a beautiful thing.

• South Korea
17 Feb 11
I didn't say love was wrong, i said the person i loved was wrong. If he wasn't the wrong guy, he wouldn't have hurt me like he did. I hope you get what i'm trying to say. Have a good day :D