I love SEAFOOD but OYSTER caused me DIARRHEA...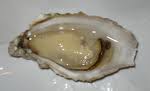 Philippines
February 18, 2011 2:34am CST

For 4 days now I'm still recuperating from the after effect of eating Oyster last February 12. We went to a seafood restaurant for our anniversary celebration but ended up vomiting, in and out of the comfort room then my stomach really hurts so bad...

until now i feel so grumpy and can't eat that much.... Already drank a couple of litters of Gatorade and lots of meds... I don't want to despise the OYSTER that I've eaten but never will i eat it semi-raw and only with garlic and butter...

4 responses

• Singapore
23 Feb 11
That's not good. U might have food poisoning due to the oysters u ate. Oysters is something whereby not everybody are able to eat it, especially it's raw. As they are raw, it has a certain effect on our stomach, and being raw, it's very easy for them to go bad when they are not stored properly before serving. I have such an experience too, but that did not create a phobia in me as i like the taste of it.

• United States
21 Feb 11
The oyster might have been not clean... I hope you have gone to the doctor and got prescribed medicine because you might be food posoning... take care.

• Cagayan De Oro, Philippines
19 Feb 11
Hi frey, Bad luck! I love eating oysters, especially fresh and raw. I think there's no other way to eat it but fresh and raw, at least for me. I am more careful with it though, for a lot of cases has been cited from oyster poisoning. They are like filters of the sea, taking in small particles of plankton and if the water where they stay is not good or polluted, they could absorb them as well, harmful chemicals, bacteria and all. Good thing you managed through it, if it was red tide poisoning, it could be worse. You should consider suing the restaurant for serving that oyster, maybe it was contaminated. But then, it may take a lot of testing and probing for the culprit and that batch may have been consumed or disposed a long time ago.