Puerto Princesa, Palawan, Philippines: Must Go To Place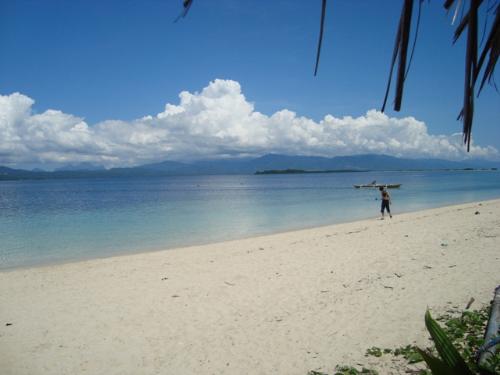 Philippines
February 18, 2011 4:12am CST
For me going to Puerto Princesa and seeing the underground river in Sabang, the islands in Honda bay and going on the City tour has really made my travel worth while. And i must say that Palawan is the cleanest city I've ever gone to and the people are so helpful and courteous. I will surely go back to Palawan and go to either El Nido or Coron. These places are my next travel destination in the next few months. Since I'm a nature lover and thrill seeker, this place is a must see for me as I want to go to Tubataha reef and Twin Lagoon as well as the Barracuda lake

its name after the Barracuda of course since their found in that lake but we'll be trained on how to deal with them in the water.

How about you guys? Any places you've traveled in your own country that really made you say, I shall return?

6 responses

• Philippines
18 Feb 11
i love to go Palawan too. how much would be the budget for going to Palawan with a family of 5?

• Philippines
21 Feb 11
We had been to Palawan last year and this was the rate. A 4 day 3 night stay would be PHP6000/head. Inclusive of accommodation with free breakfast, tours and airport transfers. This is exclusive of airfares and meals. But if you really want to save, you can do the DIY on the tours. Tour rates are being controlled by the City Tourism so basically the prices are the same. You can buy cheaper airfares by availing of the seat sale promos of domestic airlines. But these are really selling like hot-cakes when they become available. So you really have to be fast in booking them. It really pays to check-out travel forums on places you want to see so you won't miss the must-see-places and you know how much will you be spending on. Good luck on your trip! I guarantee that Palawan is a must-see place worth coming back for.

• United Kingdom
18 Feb 11
I really enjoyed reading your discussion because I have an interest in visiting Coron and Palawan. The islands in Honda Bay sound very picturesque. The underground river in Sabang must have been very exciting. I hope that next time you will have a lovely time at Tubathaha Reef and the Twin Lagoon. I am very keen on traveling to different countries. I have been to some of the places in my home country and wish to return. These are the Northumberland Coast and York City. That coastline has much natural beauty and the city is full of historical architecture. I would like to go to Robin Hoods Bay, Scarborough and Whitby as well.

• Philippines
7 Oct 11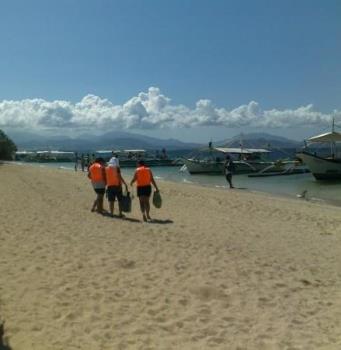 Oh yesm Puerto Princesa, Palawan is an awesome place. In my last trip I was able to visit the fantastic Underground River and the beautiful islands in Honda bay and El Nido also. We are planning to return to the place so we could once again see its beauty and this time maybe we will be trekking Mt. Tapyas in Corron and yes El Nido beach we will visit again. Wow I am already so excited.


• Philippines
26 May 11
I had been to Bohol, Boracay, Davao, Cebu and Palawan. But I definitely would go back to Palawan. There are so many places to see in Palawan. We were there last year and the place is really breath taking. There are so many things to do there. We tried fire fly watching in Iwahig, visited the penal farm in Iwahig as well. This is the largest penal institution in our country with no wails. The prisoners can roam freely and do work on the fields as their punishment. We went snorkeling at Honda Bay, had a mangrove paddle tour just near the port where you usually go on your way to the Underground River. The limestone mountains are a great sight to see too. I really want to go back to Palawan and explore Coron and El Nido. Geez! I can't get enough of Palawan!


• Singapore
23 Feb 11
It's good to hear u enjoying yourself travelling in your own country. I would love to travel around my country too, but it's just too small. Everywhere is accessible via trains, bus or even ferries that won't last more than 2 hours. However when it's really time to explore, i would say singapore is not that small after all because i can't possibly finish everything in the space of a week.

• India
21 Feb 11
Hi , Are all these coastal cities in Phillipines? Nice for sharing these destinations.