Changing your job

Israel
10 responses

• United States
24 Feb 11
What is your reasoning behind that?


• Philippines
26 Feb 11
i dont think so... if you like your job, you are in the right path of your career... why would you want to change job every 5 years and then start again? i think for me, if you see that your career is going somewhere, then you should be with the same path all through out and then be promoted, and so on...

• Romania
25 Feb 11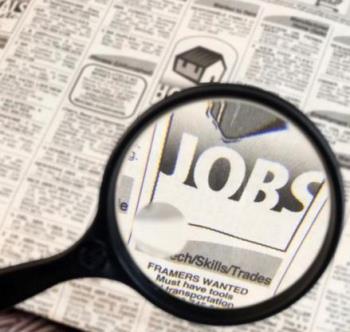 Hello to you! In a way i agree with you. Some people get bored of the same job, and the same road they take to go to work. At some point routine comes and that job is getting bored. But still it depends on what do you do at work, if you enjoying it, or not. Or if you get along fine with your collegues and you like your job, and your life the way it is, why change it? If the routine comes, you may take a vacation, once in a while, and it`s ok.

• China
25 Feb 11
I beg to differ.I have never changed my profession and have worked in my trade for more than forty years.To say the least,I love whatever job I takes up.Every trade need to specialize in. As the proverb says,practice makes perfect.If you frequently change job ,you will get nowhere.

• Philippines
25 Feb 11
I believe that as long as you love your job or what you are doing and you are happy w/ it, there's no need to shift jobs. Why would you leave if everything's okay and running smoothly. If the company is offering you good benefits and they want you to learn and build your career I think I will opt to stay w/ them, rather than start from zero w/ another company again.


• United States
24 Feb 11
I think it's good to have change and the 5 year pattern is something we'll see a lot more of with the up and coming generations. The people from other generations are going to view this in a negative manner.

• United States
24 Feb 11
I dont agree with you on this. Before the economy turned around and the job i had for 4 years was great and i would still be there if houses were being built. Before that job i was in retail for 2 years till that business closed. I seem to be at one place for ahwile before heading to the next. The job i have now i got a year ago and i really like it and enjoy it. My mother had her job for 17 years before she got fired because he job was getting eliminated from where she works. She is still doing the same thing just at a different company that she likes but doesnt enjoy the people she deals with everyday. I dont think you should change every five years because the longer you stay at one place the more you will make and the more things you will be responsible for. I like my job and wont change if i have to or someone offers me more money to work for them.

• Philippines
24 Feb 11
What for? if you love your job you can stay with it until you retire but if you don't you may not last 5 years in it.