If i am tired all the time and need to go to the toilet heaps

November 19, 2006 6:30am CST
Could i be diabetic? Do you think i should get checked out as i am a bit scared really one of my friends is diabetic and he says i should get checked out because i have similar symtoms that he did? Like i said i am a bit worried as i am S**t Scared of needles and cringe at the thought of having to do this on a daily basis...
9 responses

• United States
19 Nov 06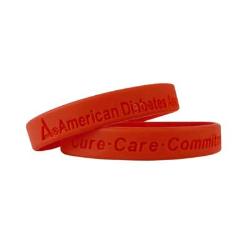 I am a type II diabetic, the symptoms vary just a litlt for both, I have listed them below, it is always wise to get checked out, better to be safe then sorry later. The symptoms of Type I diabetes often come on suddenly and very severely. They include: being exceptionally thirsty dry mouth the need to urinate often weight loss (even though you may be hungry and eating well) feeling weak and tired blurry vision Type 2 Diabetes Symptoms Sometimes, people with Type II diabetes don't notice any symptoms or the symptoms are experienced gradually. They include: blurry vision cuts or sores that are slow to heal itchy skin, yeast infections increased thirst dry mouth need to urinate often leg pain

•
19 Nov 06
Hmm i definatly get a dry mouth (cotton mouth) all the time and it seems like i could drink a gallon of water and it still wont go away sometimes. and like i said i have to goto the toilet to pee maby 12-15 times a day wich aint normal for me. Maby it is best i get checked out because if i dont it will only get worse, right?. You see the only person i know to have diabeties is my friend and he injects twice a day and the though of it makes me come out in a cold sweat so i kinda stay clear and dont really ask him questions. What does a type II have to do, do you inject? i Think he is a type I but im not sure. Well thank you very much for your time to reply i am very greatfull that you did:)I hope you have a nice day


• Singapore
19 Nov 06
if u ask me, lethargic and frequent trip to the toilet may be the symptom for urinary tract infection as well. however, i think you should surf the web to get more information or consult professional advise

•
19 Nov 06
Thank you for your contrabutions i am very greatfull. Is that how they check it out just a blood test ? Phew i though i was gonna have to get some really sore and vigoras tests. Well my friend is diabetic he injects daily but it makes me come out in a cold sweat thinking of it so i always avoided it when he did it and never really asked questions i think i may have a chat to him some more as I did speak to him over the phone abou a week ago and he suggested going to get checked when i told him about some of my symtoms but i just changed the subject :)

•
19 Nov 06
My partners nan and 3 of my aunts are diabetic, the doctor will normally just p r i c k your finger to get a bit of blood to test your blood sugar levels.

• Netherlands
19 Nov 06
you could be diabetic, but i have the same symptoms as well...i got tested for diabetes twice and i was right on the borderline, so they haven't diagnosed me with diabetes yet. but you should definitely get it checked out. i know you said you are scared of needles, but it's better you get it checked out now before it gets too late because diabetes can lead to even more serious problems.

•
19 Nov 06
Yeh i know i had a long chat with my friend about an hour ago now and he said the same thing, man i never really new how hard it is on him he has to go get his eyes tested regulary and when they test them they blind him with a dye for the day and he also mentioned something about his feet saying he had to take extra special care of them but never went into it that much would anyone know a bit more about this? I know im scared of needles but like the last comment here said i think i may need to concer my fear i mean if i do have then simply i would have to or dye and im not up for dying at the moment so i will bite the bullet and get an appointment tommorow. Thank you for posting it is very much appreciated :)

• Italy
19 Nov 06
come on, it's your life... win your fears and see a doctor.

•
19 Nov 06
Ok i managed to get a hold of my friend and he was very surprised that i asked him about it all but he tells me that it could very well not be diabeties and something compleatly different but still best to get myself checked out. He also said i can goto a pharmasy to get checked out and all they do is nick your finger and then test the blood there and then but i think i will get an appointment for the doctor tommorow and see what he says. Thank you all for your help i hope you all relise it is very appreciated :) I will post on this topic how i got on maby your not interested but i will post anyway just to show gratude towards all of you for your help :)


• Netherlands
19 Nov 06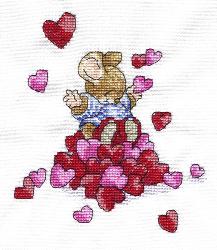 Well, if you're thinking you might be diabetic, I guess the first thing you'll have to do is go and see the doctor. Or you can stay afraid of the fact you MIGHT be diabetic, do nothing about it and stay feeling bad the rest of your life. I don't want to sound mean, but that's the way it will be if you won't see a doctor because you're afraid of needles..... Maybe it turns out to be something different. I certainly wopuld go to the doctor: it's your health you're dealing with. Take care of yourself. hugs from me

• Denmark
19 Nov 06
I recently got checked because of the same symptoms as you are describing. Go get checked, thre's nothing to it, it's just a prick, not even a real needle. :-)

• China
19 Nov 06
yes, i must go to toilet too.