Open.......or shut ....which is the case?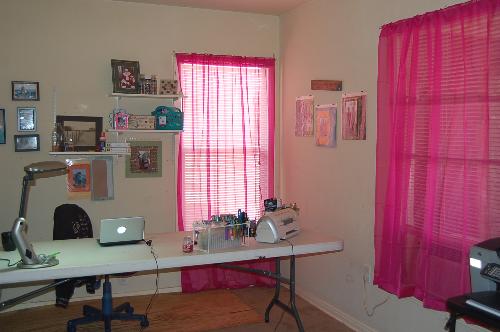 United States
March 11, 2011 11:01am CST
I'm referring to your home. Whenever the weather is nice, I love opening up my home, letting fresh air and light in. Even on days the weather might not be so nice, I still open my mini-blinds, curtains, etc. I have never liked the 'shut' in feeling. I do close them (windows if open, and window coverings) at night or when I'm going to be gone for any length of time. I guess part of it is I love the outdoors, so why not let a little bit of that inside. Do you keep your blinds closed, your curtains pulled down? Or are you like me, letting in a little of the outdoors?
5 responses

• India
12 Mar 11
Hi palonghorn, A very large part of life is spent indoors so I like my house and room to be comfortable and I like sunshine in my room as much as I can. So in day I usually keep the curtains and blinds open to let some sunshine inside but in winters ( as they can be bone chilling in New Delhi and we don't have central heating in homes in Delhi) I like to keep everything shut off .. so I put blinds and curtains closed in winter nights but let the sun enter my room in the day. And ofcourse I always close my curtains and blind when I am changing clothes in the room so noone crossing near my bedroom might take a look inside


• United States
12 Mar 11
I usually keep heavier curtains/drapes on my windows in the winter, at least the north facing windows, to help with the heating cost.

• United States
12 Mar 11
My mother opened her curtains every day, even opened windows on nice days all her life. She shut them when it got dark, or if the weather got really bad, she might close the front curtain so people couldn't see in. I have the front window curtains closed almost all the time, in part because I don't want people to see in and see what I have (the piles of stuff actually). I do, however almost always leave the roller shade in my bedroom open most of the time, in part because when I run the window ac it has to be up... But who's going to be looking in? About the only thing in my bedroom when the lights are on is the bed and the cats...

• United States
12 Mar 11
I like the house I'm in now, it has a screened in front porch, so I can open my front windows and not easy for someone just to look in. I have always loved having my windows open, even if its just the window coverings. The first thing I look at when looking at a new place is how many windows it has lol.

• Malaysia
12 Mar 11
During the day I always want to bare open my windows. The temperature can be cruel and being indoors can be very uncomfortable due to the heat from the fierce sunshine outside. I like the light breeze that blow in through my windows unblocked by the curtains. So I'll make sure that the moment I wake up in the morning I draw all the curtains to the sides.

• Philippines
11 Mar 11
hello, I always keep my windows open with screen window close and curtains half open to let the light in and air. My front door is always open but with the screen door close. And same thing with you,i will close totally windows and doors at night,or if i go out for some shopping or groceries. Have a great weekend


• United States
3 Apr 11
Hi Palonghorn, I'm like you. I love my doors and windows open. It's kind of cold here now and my door is open. My husband and I love talking the boys for walks when its nice outside. We have a crystal mind out where I live and we going looking for them. There is so much to do out side where I live. Keep enjoying the outside.