Do you think Japan quake has something to do with Supermoon effect?

Philippines
March 12, 2011 5:20am CST
it just came across my thoughts i saw this on the internet do you think it has something to do with what happen to japan? share your thoughts On March 19, the moon will swing around Earth more closely than it has in the past 18 years, lighting up the night sky from just 221,567 miles (356,577 kilometers) away. On top of that, it will be full. And one astrologer believes it could inflict massive damage on the planet. Richard Nolle, a noted astrologer who runs the website astropro.com, has famously termed the upcoming full moon at lunar perigee (the closest approach during its orbit) an "extreme supermoon." When the moon goes super-extreme, Nolle says, chaos will ensue: Huge storms, earthquakes, volcanoes and other natural disasters can be expected to wreak havoc on Earth. (It should be noted that astrology is not a real science, but merely makes connections between astronomical and mystical events.)
8 responses

• India
12 Mar 11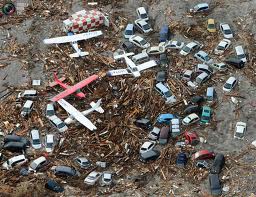 Yes astrology is not a real science, but if predictions are done properly, they are mostly true and accurate. Although, it is a debatable topic, but yes I think supermoon effect has some role in Japan's earthquake because of the following reasons: Records says that supermoon was observed in the year 1955, 1974, 1992, 2005. With the appearance of supermoon in these years there was great disasters and natural calamities. After this recent earthquake in Japan, there is an upcoming supermoon next week. After the Tsunami in December 2004, there was a supermoon in January 2005. After the horrific flood in Australia in 1954, there was a supermoon in 1955. So, it is well evident that there is some relationship between supermoon and natural calamities, but still scientist have not reached on any consensus. I believe there is some relationship between supermoon and natural calamities. .

• Thailand
12 Mar 11
Astrology doesn't work. Rather than go into a long explanation as to why it doesn't here is an article that explains why it doesn't. http://www.badastronomy.com/bad/misc/astrology.html

• India
12 Mar 11
I respect your opinion that astrology doesn't work. Maybe this is what you have experienced from astrology. Actually, 90% astrologers are not applying proper approach and thus their predictions are misleading. But I do believe that astrology has all powers to tell the future with 99.9% accuracy if used properly. If there was no relationship between supermoon and earthquake, how come astrologers warned everybody long time before. You can check it here: http://article.wn.com/view/2011/03/11/Are_you_afraid_of_the_big_bad_supermoon/ There is surely an effect of moon on the earth's gravity. http://www.co-ops.nos.noaa.gov/restles4.html European Space Agency on March 4, 2011, released a map of earth according to different different gravitational force of earth at different different places. According to that map, Japan was in red belt meaning prone to earthquakes. A slight difference in gravitational force can cause earthquake. Robert Meisner, Scientist at European Space Agency has said that supermoon can also cause this earthquake; although, scientist are not in consensus. So, SCIENTISTS ARE NOT IN CONSENSUS. You have provided link related to one group of scientist which are not in agreement. I can provide link for those who are in agreement. There can be a debate, but it will not change the truth that all the time when supermoon was there, there was a natural disaster.

• Thailand
12 Mar 11
Robert Meisner is not a Scientist at European Space Agency, he is the communication director and I can find no record of him making any statement concerning the "supermoon." I would be interested in any thing you can provide that substantiates your claim that "A slight difference in gravitational force can cause earthquake." There is nothing that I can find that links earthquakes to variances in gravitational forces. You state that you can provide links to reputable scientists that are in agreement withy you claim but have not provided these links. When the earthquake in Japan occurred the Moon was at a slightly greater distance than average from the Earth so this disaster did not occur at the time of a "supermoon."


•
12 Mar 11
I did wonder if the moon could have a gravitational effect. Because it does seem to me movement under the tectonic plates is causing us some problems. I also believe in the "living earth" theory. Right now our planet is heaving its guts up trying to dislodge something nasty - and it's called humankind.

• Lancaster, New Hampshire
15 Mar 11
Pseudo-science dribble. There is no connection whatsoever between this and a seismic event. Our moon does this on a fairly regular basis. Over all, it is still moving slowly away from the earth as it has been for the last several billion years. The only thing this "supermoon" will effect will be some high tides and even that won't be very noticeable.

• India
14 Mar 11
Yes, I find it logical. Obviously, if the distance between the moon and earth is decreasing, it will obviously increase the pull on earth as well as on moon. Therefore, we can expect such incidents on earth while the moon is coming nearer to earth. Our moon is very interesting and check this URL, you will find out why... http://www.youtube.com/watch?v=uagbZmWcl7I

• United States
13 Mar 11
I don't really know if that had anything to do, but it is a possibilty. I just think that's it's really sad how they had to go through not one natural disaster, but two a tsunami and an earthquake that is just the worst and they also had to deal with some fire. Very horrible I never saw that coming when I heard about it, it was like a shock to me. It has been so weird how natural disasters are occuring more and more as the days pass.


• Malaysia
12 Mar 11
I think it is related to the Supermoon on March 19, 2011. Beside the Supermoon, it can be also a God's punishment to the Japanese because of their nasty jobs during the second world war. Although I am saying so, I shall feel sympathy the victims of the earthquake. I hope the situation in Japan can back to nornal as soon as possible.

• Philippines
12 Mar 11
I don't think the "Supermoon" effect has something to do with the Japan earthquake.sure,the moon might be closer to earth,but moon has very little gravity to produce massive movements inside the earth's core.earth has more gravity than moon.possible that high tides will happen quite early,but I think earthquakes won't.also,I believe it naturally happens that there are certain instances when the moon and earth will get close to each other,same as when planets align.

• Thailand
12 Mar 11
No, this is absolute rubbish. At the time of the earthquake to Moon was actually farther away than normal. For a full explanation as to why this is not so check out this article by Phil Plait. http://blogs.discovermagazine.com/badastronomy/2011/03/11/no-the-supermoon-didnt-cause-the-japanese-earthquake/