What is special transportation in your country?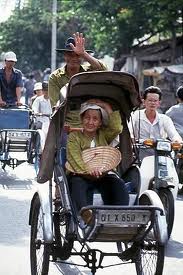 Vietnam
March 18, 2011 1:34am CST
Hi all, Have you ever travel to Vietnam? There is a kind of special transportation here. They're called Xich Lo. You can see the photo below. I think Xich Lo is a developed bike. It's great if we seat on a Xich Lo to sight seeing

What is special transportation in your country?
3 responses

• Philippines
18 Mar 11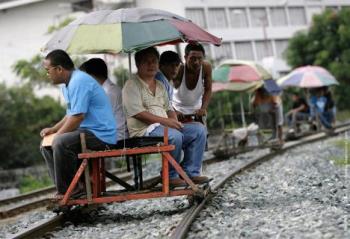 Here in PH, we have what we call trolleys, these are carts that are pushed manually in a train rail. It is really dangerous because they are working their way thru the train rails and they will quickly get out of it if a train will pass by.

• Vietnam
19 Mar 11
Hi staria. I think that trolleys are only permitted to use if the train's rails are free. If this is right, trolleys are great. However, trolleys are used on the active train's rails? It's very very dangerous!

• Philippines
19 Mar 11

we also have the jeepney in the Phil. I'm not sure if other countries have it but this has become like a national symbol of the roads in my country. It can carry around 20 people and is the most common form of public transportation.


•
18 Mar 11
The special kind of transport in Britain is the train, so special it has now spread throughout the world! all the best urban

• Vietnam
19 Mar 11
Train is popular on over the world. You mean that train originates in Britain, right?

• Norway
18 Mar 11
In Norway, we have a "winter special" called a kicksled or "spark". http://en.wikipedia.org/wiki/Kicksled Spark means kick, and you make it move by kicking with one foot. It's quite popular inland, in some towns with lot of snow in the winter they have decided that they're not going to grit both pavements, only one, and leave the other with snow/ice so you can go there without ruining your spark. If you go to Northern Norway as a tourist in winter, you can take dogsled tours or reinddeersled tours. There's also championships for being dragged behind a reindeer on skies :-)

• Vietnam
19 Mar 11
The Kicksled look cute. I wish I can see them while I will a tourist in your country. By the way, Norway look peace!