Upon marriage did you conceive a child easily?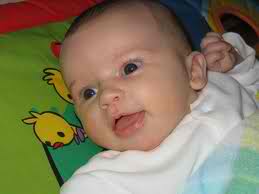 Philippines
March 19, 2011 10:54am CST
Since we got married last year my husband and I were so excited to finally have a baby but we seem to have a hard time conceiving. My sister in law is convincing me to ask for a doctor's help but we are having second thought if we really need to bug them this early. My mother said that some women really hard time conceiving their first born so I may be one of them and there's nothing to worry about but as much as I want to keep my calm I sometimes worry if there is something wrong with my body. I know it may seem inappropriate to ask but do you have the same situation like me, what have you done in order to increase your fertility rate? Did you seek the help of your OB in order to conceive fast?
7 responses

• United States
19 Mar 11
When I got married I thought I'd have a baby right away. I didn't. Every month I waited and still no baby. It consumed my thoughts. I worried about it all the time. After 4 years still no baby. I decided that since he had been married before to a lady for 5 years and they had no baby and us for 4 years and no baby that maybe he could not have one. I started looking into adoption. I talked to them about newborns and found that it could take years and I was willing to wait. I mean we had waited years to have one of our own anyway, right. I found out within a year we were pregnant! Yes, we were pregnant! I asked the doctor what happened? He said that when I relaxed and no longer was trying to get pregnant it just happened. That the woman's body works in way that when we are tense it will not conceive. We must be relaxed. So you need to forget about getting pregnant or trying to get pregnant. You need to relax and enjoy your time with your husband. Just have a nice time with him. Not just in bed but all the time. You have not been together long. Enjoy your time you have together. You have plenty of time to have a baby. When it is time for a baby it will happen. Enjoy your time with him, just you too and don't worry about having a baby and that time will come when the time is right. When you are least expecting it...it will happen. Enjoy your husband and he needs to enjoy you.

• United States
26 Mar 11
You got some good advice from others. Thank you for the br.

• India
19 Mar 11
Friend don't worry. Many couples are facing various problems in conceiving for the first time. There are so many factors for late conceive. You are very new in your conjugal life and are trying to have a baby, so a delay in conceive may cause anxiety. Your mother's suggestion is good. I also suggest you to consult a doctor after repeated failure. I have conceived after 7 years of my marriage and it was a rare case.


• Canada
20 Mar 11
It depends on how old you were when you got married. When we got married, I was in my late twenties and my husband a little younger. We had trouble conceiving. The advise given was if you are in your middle to late twenties, do not wait a year. Six months at the most. That is because it is easy to get pregnant at 25 or younger, but after that it gets increasingly difficult. It did not work for us and we adopted, and if you are having problems, then it is better to find out so if you cannot get a child naturally you can try for adoption.

•
20 Mar 11
According to doctors, if you are newly weds you should give it a year before going to the doctor. But if your mother has the same situation, you can consult doctor now. The earlier you consult a doctor, the better your chances yo conceive soon because you will know the reason for the delays.

• United States
19 Mar 11
Hi. djmarion. I am sorry that you are going through this. It has not taken me long at all to conceive any of my children. I was four months pregnant when I have got married to my husband. I had our first son in December of that same year. It was not hard at all. My oldest daughter was born in September of 2005 and my youngest daughter was born, June of 2007. My sister-in-law has a nine year old son that will be 10 years old on tomorrow. She has not had a baby in ten years, you mine as well say it that way. My sister is the same way, my niece is nine and she will be ten in April. I know that my sister-in-law said that she wanted another child but she was not rushing it though. She said that her and her husband have been trying, but she never conceived yet. To be honest with you, I don't believe that my sister-in-law wants a child now. She has talked to me about how she feels about having another baby right now. All because of financial reasons and economic concerns too. I hope that you will be able to conceive a child of your own. I know that this is an exciting time for you and your husband. I wish you blessings as you continue to bring a beautiful new life into this world. Take care.



• Canada
30 Mar 11
My husband and I have no plans to have children, and he has had a vasectomy. He already has a number of children from previous marriages, and from what he told me, he and his ex-wives never had problems conceiving. I bet if he wasn't already snipped we wouldn't have problems either. LOL