Music College??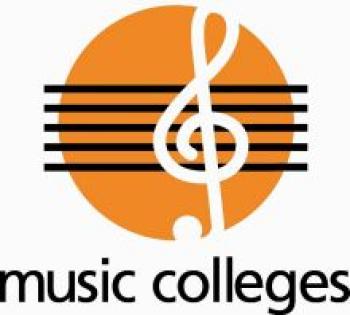 South Korea
March 26, 2011 11:08am CST
Is anyone here who graduated from music school? Or is currently taking courses with Music as major?? I have some question for you guys. Hope you'll help

Ok so I have this friend and we are planning on going to university together next year. She wants to take Music as her major. Ok the thing is, she sings pretty good but she has never had singing lessons before. Will that matter while getting admissions for uni? And actually what are the requirements for taking music as major?? Do we have to have taken some courses before or is it ok even for people with not so good voices and people who never had any lessons?? Help mylotters. And thanks a bunch

6 responses

• India
28 Mar 11
Hi dear, I have applied for it and I got admission for the same. But as the college was so far way and they did not provided any hostel or stay accommodation facilities I had to ignore the same and I joined for another course which I got nearby. I was so fond of music and I got good talent in singing and a nice voice as well. Though I didn't learn classical or systematic learning of music, from my experience I would like to tell few things for your friend. I believe that you are based on Korea and I am talking on the grounds of Indian musical scenario. As long as she is prepared to go for learning music as lesson, she should have the confidence in music and should have a better voice on high pitch and lower level sounds. Why because, once you got into the study of music, if you drop out half the way due to any other reasons, you may miss the year for learning. So, before getting the admission, find out few learned people and go for some sound tests, voice quality tests and all. Which will make her level of confidence to improve or estimate herself where she is. Also, when she takes music as the main subject, there may be some instrumental learning as the subordinate or secondary subject. However, if she got a good voice and interest in learning music, go ahead and I am sure that she will improve. The process of classical or systematic learning will improve a lot in the vocal quality and which will help her to sing well in the later times. I still recommend that as long as she got the talent and interest and ability to sing, she should have to join for the course. Music itself has a variety of styles and based on your language and culture I am not much aware of it. But Indian music has 100s of 'ragas' and its varieties related to it. Also, if she is outstanding, it is a better line for professional excellence and many are become so popular and commercially excellent in the field of music. Even if she could not perform well, she can engage in the instrumental line which also have a lots of hope, if she really like music and the line of music. All the best and wish her the best of all. Regards, Thank-s

• South Korea
29 Mar 11
Oh I'm sorry you couldn't take the subject you liked but did you join something related to music later?? So did you have any former trainings before you applied for music college?? My friend does have a good voice but has never had trainings or classes before. Will the fact of not taking any training before make her chances of getting in low?? I really hope and pray she gets into music college. That's her dream. Anywya thanks for the response. I really appreciated it


• India
29 Mar 11
In fact it was my childhood desire and life time expectation to be become a singer. Just like your friend, even I could not learn much on classical or systematic leaning as in our village all were not possible and I was not so talented so as to think my parents also to make me in the same route. When I got a job in the city after the studies, all were around and I started learning vocal classical songs and flute and violin as the associated topics. All there learned privately and they were arranged to take part in the govt. exams. But once I started the course and after few months, my job got transferred to a different place where again the facilities were not around. Office timings and traveling plus the other bachelor life make me more messy and the interest slowly went down. Still I continued the vocal learning with a local teacher and learned more. But the opportunities for signing and getting practices are practically narrow, as I am working. However, I used to go for some orchestra and musical programs if anyone invited. I suggest you that let your friend to continue music studies privately with anyone who can help it, if she cannot join for a music college. There are so many people learning in such a way and once the learning is completed, we can directly apply for the exams which is conducted by the govt. or the govt. recognized music institute. Thank-s

• India
31 Mar 11
Hi dear, Feel so nice when I saw you have given me a rating for best response. Thanks and best regards, Thank-s

• South Korea
31 Mar 11
Hey no problem. You deserved it actually

. And thanks for the quality response. Have a good day


• China
27 Mar 11
we call this major, it is hard to get through really , i have a friend play piano. well you know music class doesn't like public classes one teacher against 100 or more students , those course need professional training and specific instruction, always several student have a instructor ,of course this is not the case for someone study music related project. cause lack of senior professional teacher and no very sufficient finance support otherwise than experience instruments cost and maintain work, they will really "chose" few people to be their trainees. with aggressive competition if you don't have hint help ,pray for the god bless is the only thing you can do. All above is just personal opinion merely use for reference.

• South Korea
29 Mar 11
Thanks for the response. I hope my friend gets through and yes I will pray to god

Have a wonderful day

• China
27 Mar 11
I love music,but i didn't have a chance to go to a music college,so i took part in a vocality-teaching class on TV while working,but i could practise very little,i learned nothing,so i can't give you any help,hehe.Good luck!

• South Korea
29 Mar 11
Hey if you like music so much you can join some of the extra classes. I might tell my friend to join some extra music classes too but it's really expensive here because they are taught by professional vocal instructors. I wish they weren't so very expensive

Anyway thanks for the response. By the way what is vocality teaching class on TV??is it some kind of TV show where they teach vocals??

• India
26 Mar 11
Hi thatgirl13, my sister is a music graduate. From her suggestions, i would say many have good voice by gift. But that alone will not help as most of them are excellent singers. To prove to be unique and winning this competition, they should be versatile enough and require all additional skills, like lessons, expertise in all musics, knowing vocal and even instrumental. She suffered lot to get the admission. And in my family, there are 85% music graduates, but success rate was very less after graduated. But Its also passion with which we can make success.


• South Korea
26 Mar 11
Wow that is so cool that you grew up in a family filled with musicians

. Hey so what do you think my friend should do? She really wants to go to music college. What should I give her as advises?? Oh yeah and she plays piano. Thanks a bunch


• United States
4 Jun 11
This is an old discussion, I know, but I thought I would add my own experience. I graduated with a master of music degree in voice, and am a professional singer and voice teacher. At a minimum, to be a voice major, you have to know or take in school French, English, Italian, German, Latin, and at least one of Russian, Czech, Norwegian or Spanish. You must also be able to sight-read (that is, you must be able to pick up a piece of music you have never seen before, and be ready to sing it just as you would be ready to read a page of a book aloud). You also have to take a lot of music theory and music history, and ear training (being able to identify relative intervals). In addition, to be a voice teacher, you have to take a lot of anatomy courses to understand how the muscles of the head, neck and trunk work and how their use affects the voice. I have a DVD set that is 24 hours long on human anatomy and I've watched it so many times I can recite the narration along with the DVD. Even though I graduated long ago I still watch it often. Also realize that music is a major that requires you to spend about 1/3 of your life in what basically amounts to solitary confinement (practicing alone in a tiny room). Much of that practicing is boring--doing scales and other exercises to build fundamental techniques. People go into music thinking it is going to be fun, but being a musician is a job, pretty much like any other job. It's a lot of hard, tedious work and a few very fun moments (and the pay is not great either, and people try to cheat you out of the little they will pay you all the time). In short, if you don't mind boring, are a perfectionist, are obsessed with learning tiny details, don't get grossed out in biology lab, don't mind spending most of your time alone, and are a business person at heart, then music might be a good choice. That's not true of most of the people music attracts.