Running a business with friends

Philippines
April 3, 2011 3:18pm CST
The best and worst idea ever is to run a business with friends. Second to that would be a family business. Why? Simple. Because of the familiarity involved, everything we say, no matter how professionally sound it may seem, will always be taken personally. My bassist, an acquaintance and I started a business way back in January which finally saw the light of day in March 16, 2011. Rayhak Events Production, that's what we called it. Sad to say, my relationship with the acquaintance crumbled as we argued back and forth as to how we would manage this outfit. Arguments are good, as long as the results are positive. As a friend, I have always been respectful of my peers. But when I go full business mode, all personal relationships are set aside for the good of either my work or success or business. Nothing will deter me from my goals. A business is meant to generate income and transcends everything, even its creators. Our ideas were very much at odds with each other. So sadly, we had to let him go. If you're ever going to start a company with friends, make sure that everything's been discussed thoroughly and everyone is mature and professional enough to know that business is business and personal interests should be set aside for professional reasons. Live and learn
10 responses

• United States
4 Apr 11
I am just in the beginning process of this and I have to say this makes me a little worried, We are not the closest of friends as we have only known each other a year or so. We have been discussing quite a bit. What do you suggest would be the most important things to go over?

• Philippines
5 Apr 11
the most important thing to do is set some ground rules and make it a point to stress that there will now be 2 facets of your relationship the professional and the personal side and you should try to know how to differentiate these 2 like i said this is the best and worst idea. so go on ahead and make a business with your friend if you feel he/ she is mature enough to handle it

• United States
5 Apr 11
We have been working on a contract to keep that separate. My parents and Aunt n Uncle did it most of my life I have a pretty good idea how to do it now to see if we can together I guess.

• Philippines
4 Apr 11
It is better not to start business with friends if you don't want to end enemies in the end and lose your friendship. I won't do it even if she is my closest friend, I'd rather help her in any other way I can.

• Philippines
4 Apr 11
ahhh... but it's fun working and arguing with friends hehehe it's really going to test the strength of your friendship

• Philippines
5 Apr 11
Yes I know but in time, It's also hard to argue especially regarding money.

• United States
4 Apr 11
Listen to Chipesterkhan`s advice, NOTHING could be farther from the truth. At first it sounds like a GREAT Idea... Start up a business with a good friend. What could go wrong? We are already friends so we will absolutely get a long together not to mention we have fun hanging out. I call that the honeymoon phase, Then the trouble starts: I'm doing more work then you I should get more money, Your not holding up to your side of things. When I say this stuff I'm talking from personal experience. A Thriving Business and a Best Friend, Fast Forward a few years later. My so called friend stole my ideas went into his own business and cut me out, Im now just trying to put the pieces together, Not to mention that 'friend' We went from hanging out every single day to completely stopped talking to this day. Money can do s strange things to people, If I could do it all over again Id have absolutely NOTHING to do with it. TRUST US - NEVER MIX MONEY/BIZ WITH FRIENDS AND OR FAMILY, YOU DON'T HAVE TO TAKE MY ADVICE LEARN IT THE HARD WAY!

• Philippines
4 Apr 11
hmmm seems like you really went through a hard time money is a strange object, it has so much power to either do good or bad or in this case ruin relationships i'm not saying we really shouldn't do business with friends... but yeah it seems like that's what happens in the long run heck even facebook has that same story where their friendship crumbled to the point of suing each other

•
3 Apr 11
I agree with you here, it can be a great relationship and great for the business, or it can be disasterous to the business. In business I like to remain proffesional and that simply cannot be the case if you are running it with a friend. As you said, everything will be took as personal. For example if you was to say that so and so is not being done correct they could take it as a bad thing towards their abilities to run the business rather than the fair and objective point it is meant to be. It's the same with running a business with a family member, family arguments will always happen and that can cause an uncomfortable work environment which will mean less money. Plus it could be bad in identifying who's in charge. I run a business with my father, and it always feels bad telling him to do something lol.

• Philippines
4 Apr 11
hehehe i remember when I was younger and working with my Dad too we didn't really see eye to eye each time and we'd get into heated discussions not like the teutels though


• Philippines
4 Apr 11
or... create a business with friends that is basically a corporation putting up your own business is ok but if you are going into larger businesses, friends can help you put up the capital you need

• United States
4 Apr 11
My boyfriend and I ran a business for a little bit. We didn't do too bad but he was a jerk to work for. He used to give his guys gas money and lunch money to make up for it. I was used to him and could handle him at work. It was nice to see him during the day too :)

• South Africa
4 Apr 11
I suggest that if you want to start a business,first you have to choose one of your family member who you know that he or she have positive attude because if you dont do this.you are going to regret.when it comes to make a business with friend.you must make sure that is realy realy your friend.

• Malaysia
4 Apr 11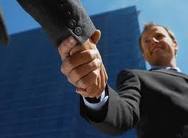 Having business partner is hard and rare and it is a gift to have long term business partners. Usually better to have black and white agreement in partnership rather that mouth or face promises.Even big companies like Microsoft and Facebook have partners fighting all over the court for business relationship going sore.however some are ok for the first few years because fighting for survive in the competitive environment and hence cooperate together.


• United States
3 Apr 11

Operating a business can be a risk in any situation. When you have your business partnerships with friends, it can change relationships quickly. Who should be in charge and who should follow orders often starts the beginning of the end.,