have you ever felt you are being followed?

Philippines
April 11, 2011 9:46am CST
have you ever felt that someone was following you? for me this happened just a while ago. basically on a daily basis i walk about 1.5km to 2km from the hospital i work to the nearest train station. on workdays, there are other office goers that would take the same path and walk to the station or to the mall. i was halfway through when i n0ticed there was this little man that seemed to be at the same pace i am going. if i walk a bit fast, he too was struggling to walk as me, either beside or just behind me. well so i kept up with the people around the walkway and he even managed to stand beside me in an elevator. and he brushed his hands to my right arms when we are getting off and he looks really freaky. i had to go inside a woman store, basically so i could make sure i lose him with the crowd. has this happened to you? am i being paranoid?
8 responses

• United States
7 Feb 13
Yes i have felt this way before when i am walking down the street and a guy seemed to be following me in a truck. as i neared my house i didnt go to my house but kept walking down the street so hw woudlnt know where i lived. As i kept walking he drove off. Whent hings like this happen never go to your own home and do the thing you did going into the ladies store.

• Malaysia
12 Apr 11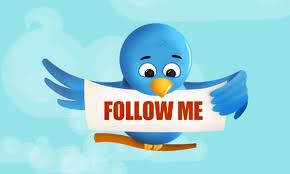 Maybe little, after sometime i choose to ignore the notion, however i do tend to made sudden cornering to avoid and make sure it am no more being followed,often it is the undercover security that is tailing me in the supermarket because i do sometime look funny in dressing and browsing too detail haha. While driving i seldom notice people tailing me, if got i will do turn around and use the roundabout the made sure they are not tailing me. I do have little phobia of people tailing me back,if i notice car is tailing i take another round before turning into my house.Phobia being follow, maybe it your guilty consicous or lack of confidence.

•
12 Apr 11
Hi! Good thing that nothing bad happened to you. And you made a good decision going to crowded place for him to lessen the possibility of doing his bad intentions. Girls should really avoid and be alert in that kind of situations. You really should walk fast and go to a safe place immediately. In my case, I also felt being followed wherein every area I will go, that person was also there. But I still managed to lost on his track. Well, I guess that person is a gay. Lol! :)

• Japan
12 Apr 11
Yes, when I started and lived alone years ago I started to have panic syndrome, out of nowhere. I felt like that for 6 months, somethings it would freak me out all of the sudden. I think I cured that with the mind. I really don't know how, I only find out it is a sickness years later, maybe if I knew it was a sickness I couldn't heal. I kept telling my self it was fine when I had it, then I forgot about it.


• United States
11 Apr 11

It is probably just imagination taking a little more control than usual. There have been times when I would see someone and i would be sure that they were following me. I didn't know if i should be amused, flattered or scared. It usually ended up being nothing trivial at all.

• Philippines
11 Apr 11
I think that never happened to me yet. But the thing that someone is following me actually happened many times now. I sometimes lost the person though and it's quite scary sometimes because you will not know whether he will just appear in front of you or what.


• United States
11 Apr 11
Men sometimes just can't get enough lol. He probably was following you with no intentions of anything but looking. It is freaky, you are not paranoid, you did the right thing. There is a slim chance he could of even been going to the same place. But our instincts usually tell us what to do. If you ever feel followed maybe you should change up your way to work some days. It's not good to make your route so predictable to people who are following or looking at you with bad intentions.