A problem before pregnancy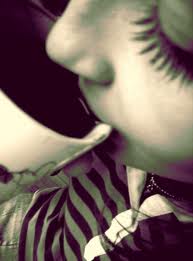 Vietnam
April 12, 2011 1:45am CST
Doctors advice that we should solve all problems of health before we will have kid. And we shouldn't drink any kind of stimulant such as coffee or tea. But mild stimulants are my problems. I must drink a big glass of coffee or tea every morning to work. If I don't drink them, I'll be headache, tired and I can't concentrate. What will happen if I will be pregnant? What can I do to solve this problem before I have a kid?
7 responses

• Philippines
12 Apr 11
If you are really keen on having a baby, giving up your daily dose of caffeine would be a sacrifice that you must be willing to do. Follow the doctor's advise. He should know better.

Let him know as well the adverse effect of the absence of caffeine in your system. He might be able to suggest something to have these effect circumvented.


• Vietnam
13 Apr 11
Hi Rapuncille, Thank you for understanding me. I think that I must give up coffee but I won't work if I don't drink them. Humh, It's difficult!

• Philippines
13 Apr 11
hi! It is indeed difficult. But it is just the start. There might be few more things to give up when you get pregnant already.

But believe me, sacrificing those are all worth it, the moment you first have a sight of your baby.


• China
12 Apr 11
Changing a kind of habit is hard,but for baby's health,some self-sacrifice is necessary. if you want have a kid,coffee cannot drink! tea is ok,and should be light,green tea is the best. good luck

• Vietnam
13 Apr 11
Maybe you're right. I'll ask my doctor about tea! Thanks for advices!

• United States
13 Apr 11
I think it is better to have a healthy body before you decide to get pregnant especially for the mom, if the mom is a smoker or drinker, it is a good idea to get rid of the habbits first before getting pregnant. I ws not neither of them but I drink coffee and tea especially tea so I stopped drinking them while I was pregnant, I just drank a little bit of each sometimes towards the end of my pregnancy.

• United States
12 Apr 11
Hi there, I would not worry until the time comes at which time you can discuss with your OB as what alternatives would be best for you. I have two children and never gave up caffeine/my coffee and have two healthy children. So basically when and if you are expecting inform your OB about your eating/drinking habits. Your doctor will suggest what will be good, not good and suggest what other things to eat and or drink.

• Vietnam
13 Apr 11
As you said, I can drink coffee while I'm pregnant? I worry that coffee is not good for baby.

• Philippines
12 Apr 11
I guess; coffee has caffeine and this substance is addictive to some people. Sometimes they have just one day without drinking even a cup of coffee. But coffee has good and not so good effect in the body if taken very frequently. Effects of coffee in the body: 1.Caffeine has been found to prevent cognitive decline in the elderly women. 2.It is also a stimulant; caffeine blocks adenosine, a chemical that makes you naturally drowsy, increasing concentration and reaction-speed up. 3. Caffeine seems to slow the dementia process than prevent it. Caffeine has slightly different effect on women than it does in men. 4. Caffeine has been found also to protect against Parkinson's disease. 5. High Coffee consumption (more than 3 cups per day)increases loss of bone mineral density. It steals calcium and can later cause osteoporosis. 6. It also has laxative and diuretic effect in the body. 7. Because coffee is a stimulant it is aometimes not good for those people with heart problem.

• Vietnam
13 Apr 11
Hi Sakura, Thank you for your sharing. In the effects of coffee, I don't find the effect which can be bad for pregnant women. It's a good news


• United Kingdom
26 Apr 11
You might be able to find a similar taste to coffee with nothing to worry about in it. Maybe you could look at the drinks available at your local health food shop. In pregnancy what matters is the baby's wellbeing. I know that ladys that smoke and drink give up in pregnancy. You must picture your healthy little baby at the end of pregnancy. It is hard but a few changes make your baby that you will be pregnant with happy and healthy. Good luck.

• Canada
24 Apr 11
I think the best thing would be to gradually reduce your caffeine until you can live without it. Increase your amount of sleep. If you get pregnant, your husband will HAVE to understand that you need more sleep and he may need to do a little extra (your body will be doing a WHOLE LOT extra for your family!) When I was pregnant I needed 10 hours of sleep a night and I was still tired! But that's because a baby takes a lot of resources from your body.