Doing exercise can prevent and to cure back pain.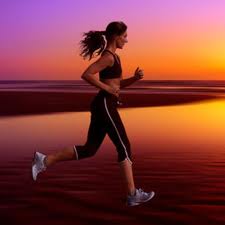 Vietnam
April 12, 2011 2:02am CST
I'm an officer. I spend 8 hours per day in officee every day. And I sit front my computer almost the time. I exercise very little. So, I begin feel back pain and neck pain. I only want to lie down bed when I go home. I even don't want to go out because my back will be hurt. I feel worry. So, I start doing exercise. I get up early and jogging about 30 minutes every morning before I go to work. I feel fresh all day although I must get up earlier than before. It's great that I don't feel back pain more! I still sit a long time at my company but my heath is better. I hope that my experience can make you're determined to do exercise every morning! Wish happy, my friends!
8 responses

• United States
13 Apr 11
I think it is true. My back always hurts, it relieves the pain a little bit if I exercise otherwise, it just stays stiff all the time.

• Vietnam
14 Apr 11
You should do exercise more regularly. I hope that your back will be better and it won't be hurt.

• India
13 Apr 11
For the last two years I have a back pain for which Doctor advised me some exercise.But I ignored it.As a result I have attacked by Slip Disc problem form the last November.After two month complete bed rest and simultaneously traction help me to get some relief.But now I have to ware a lumbo-sacral belt all the day and I could not carry heavy materials.Now I also started Jogging & swimming which give me relief also.If I had follow the guideline of the doctor earlier than I think I have not suffer in this way.So those who have back pain please please DO EXERCISE regularly. " A SOUND MIND IN A SOUND BODY"

• Vietnam
13 Apr 11
I'm sorry to hear about your health. You know clearly about the good effects of doing exercise. I hope that all people will begin to do it now.

• United States
12 Apr 11
I have arthritis in my back and sometimes it is very painful. I usally do some back stretches and exercises along with my core and leg exercises. It seems to help a lot. I have heard that having strong abdominal muscles can help with back pain. I don't know if that would apply when the problem is arthritis.

• Vietnam
13 Apr 11
I don't know, too, my friend. I'm afraid that you must ask the doctor about your issue. We should get advices from him if we have problems about health.

• United States
12 Apr 11
It's great that you are now exercising and not feeling that the back pain as before. Might I say though that because you are sitting for the long hours that you take a feel breaks to at least stretch and move about so that you body re-adjusts. Make note of the type of chair you are using as well as how you sit because those too can be contributing factors.

• Vietnam
13 Apr 11
My chair is quite short a bit. I think that this is also a problem when I must sit for a long time.

• China
12 Apr 11
thank you for your info.i have same health issue to you.my back pain, after seeing a doctor it is ok. but now the pain state continue... reading you info,i should do exercise every day and avoid to lie in.challenge myself! thank you

• Vietnam
13 Apr 11
That's right, my friend. You should do exercise every day. This can make your health is better. You can feel on this after a week.

• India
12 Apr 11
Yes, you need some exercises for it and also see if there is any problem with your posture.

• Vietnam
13 Apr 11
Sitting posture is my problem. Because I don't want to keep only a posture during my working time. I usually sit with many postures moreover I know that they're not good!

•
16 Apr 11
Yes you maybe able to exercise, but a friend of mine can not, as she has health reason to why she has a problem with her back and het feet and she is now on morphine for the pain, which as you know is a strong medication for anyone to be on.I also know that if people have a problem with their backs they should seek advice from a dr, before doing any exercise, as sometimes you can be doing more damage than a cure for the back problem.

• Philippines
14 Apr 11
I think it's really helpful tkonlinevn! But on my part, i think my back pains has to do with my kidneys. I've been admitted to the hospital before due to Pyelonephritis and with this ailment, one symptom is flank pain, it's a pain radiating from the back. And now i think it's present again, need follow-up consultation though...