I just said "HI" to every one BUT?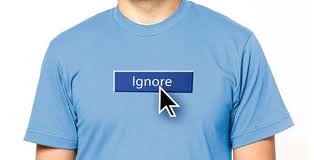 Philippines
April 22, 2011 3:17am CST
Hello Lotters, Have you ever had other people in facebook ONLINE, and added to your friends list. they are also online but not for once they ever considered chatting with you not at least once

? I get this feeling that it happens every day that i felt being ignored. But to make it differ, last night i just said HI to all of them and none of them replied back. except to that former classmate of mine, who was hoping for me to attend the reunion, but unfortunately, i didn't respond back because I know am not going to attend.

Though I didn't add them for the purpose of that entirely, some were added just to see what they're doing (stalking?

) I hope am not annoying saying that HI, id probably say that on Sunday (more like HAPPY EASTERN Sunday)
10 responses

• China
23 Apr 11
Hi,Letran! Well,I'm feeling guilty right now.I'm usually the one who shut people out.From the beginning of this semester,I never truly get out of the airplane mode.I just want to be left alone and not in the mood of making new friends or something.I don't know,maybe I get tired of those experiences I had during the first two semesters.I devoted to some people and then at last I found myself completely trusting the wrong ones.I don't use IM that often as well.The only IM I log in now is Skype.And the only social networking site I'm on is Mylot.I don't log in QQ(which is the IM widely used in China) that often as well.I have only three people that I'd like to talk with on my IM. The same applies to one of my foreign teachers.He has a QQ account and he told it to all his students.But he gets quite bothered while all the students trying to have a conversation with him.He told me the people he really wanted to talk with are his girlfriend,me and some other really good friends(For the record,we knew each other quite early even before he became my teacher.And he's just four years older than me.We hung out a lot.So I never considered him as a teacher.)And my classmate once complained to me that he never accepted her friend request.Hehe. I am still working on getting out of that phase. Maybe they are just not in the mood of talking or something.I know it's wrong to neglect anyone,but maybe we are all being selfish.I think the main reason is that they don't consider us as good friends.So they don't really wanna talk.Sometimes it's more awkward trying to find something to say to continue the conversation. Saying "Hi" to everyone is alright.But if you don't get any reply,don't get your feelings hurt.Just consider they are doing their own business or haven't seen it.

• Philippines
25 Apr 11
Hello

BabyAnna, Well,

I do hope you don't shut people out online. Maybe we are too far away but I hope you do take your time to talk to me. You're not the only one who had a bad company in the past, I can be trusted since I don't have much other people to talked to in real life. I'd wish I could talk to you in the IM even if it's not that serious or funny, I don't even think I can make jokes. Don't worrry

you can just go with the small talked. There's nothing wrong minding our own business, but we should at least let others know what we are doing. You might end up loosing that connection with other important people in your life. Anyways, people in mylot will remain the same. Have a nice day.

• Guwahati, India
22 Apr 11
Hi Letra, Was that 'Hi' a common to all? If this be the case many people might not reciprocate. Even I feel sort of very common and ordinary unless I am addresses. This might not be the case with them or they were busy in something different serious job and delayed to reply. Or if nothing above is true your assumption is true. There are so many good hearted people. Throw them into the dustbin and relax.

• Philippines
22 Apr 11
Hello

Krajib, I doubt they were, i got two friends who chats with me every other day despite of them being busy. i know when i am being ignored, so probably i try my best to talk to them again. but i guess I have now become a complete stranger...


• Guwahati, India
22 Apr 11
Come on, just give it a try. And if you see it not likely to work forget and look into other things. I too hate to be ignored.


• United States
23 Apr 11
There are many reasons why someone wouldn't answer you on FB chat, and none of them have anything to do with you. Maybe they are not even siting at their computer, but just left themselves logged in. Maybe they are in the middle of playing a game and don't want to stop. Maybe they are browsing FB and talking to others in their home. Maybe they are talking on the telephone while of the computer. Maybe they had a bad day and don't want to talk to anyone. Maybe they just don't like to chat online. The list is endless. If you go through life thinking everything is about you, you will be hurt often for no reason. Understand that there are many motives for why people behave the way they do, and the majority of them have nothing to do with another specific person. Enjoy FB for what it is, and don't worry about who else is online.

• Philippines
25 Apr 11
Hello

Firemom, I

know they are a bit busy in many many ways but I sure hope they can be online and have a bit small talk there. I don't

know why I even start this topic anyways, if it's about me, I have no idea why. Probably I got a bit senti that time. I mean, there are other lotters that I have added online but I don't seem to bother them some how. I guess you got your point thanks a lot there. Have a nice day.

• Philippines
23 Apr 11
Hi there! LOL!

All your facebook friends were all like snubs huh. When I am online I made sure to reply back to friends who wants to chat but in cases that I'll be logging out I make sure to tell them that I won't be online anymore so that they will know that they were not being neglected.

Maybe all your friends at that time are super busy that is why they can't reply back.

• Philippines
25 Apr 11
Hello Danitykane, Except

for a only a few people though, but the rest, well that's they're prerogative. I really don't know how did it get to me but I used to have them being snubs online. I guess I have been out of connection for them for far too long. But you know at least I started something instead of being snub like they do. Have a nice day.


• Philippines
23 Apr 11
I guess a lot of us are busy, including me. I have around 200 I think friends in Facebook, and saying hi to even just 40 of them in a given night would make me so exhausted I feel like I played ball with Kobe Bryant. But I like their presence/company even if they don't say hi or chat with me often. I just like to feel connected. And I know they feel the same. But whenever my birthday comes around, I have tons of greetings that it's impossible to say thanks to all of them. And that I appreciate a lot :)

• Philippines
25 Apr 11
Hello

Warriorx, You don't have to PM on all of them, the concern here is that when they are online. Most specially to those you have considered as friends in the past. I wonder, they greet and yet they don't have time to give you small talk at all. It's really weird though, stuff like that happens once in a while. The good thing is that you appreciate the greeting. Have a nice day.



• Philippines
22 Apr 11
hello LK, Then,it's your prerogative to whether delete them or not. I am not that facebook addict actually. I just open that account for my family connection and nothing more. I can also connect with friends or leave messages when it's urgent. But with chatting...i chat when someone say's hi..that's all. If no one say's hi..it's fine. Sometimes i am the first who says hi when i know that that particular person is talking with me regularly. Don't worry little big brother...i will say hi in there


• Philippines
25 Apr 11
Hello

Sis Jaiho, To be honest I haven't deleted any of

them but I have not accepted some Friends Request either. I stop being a facebook addict even though icheck the account every single day. For now, I have connected myself with a lot of people. It's hard knowing they are online and they know I am too but they don't bother talking to me and it's kinda making me looking like less person online. Thanks for the times that you chat with me when ever you're available. Have a nice day.



• Philippines
25 Apr 11
Hello

Steph, Wow!,

that's probably something that can me make me afraid of adding you there even though I know I have nothing to speak of. Anyways, I can understand your situation and hopes to try and talked to you if ever I am online. The hurt that I experience was more of a getting my picture violated. Have a nice day.


• United States
22 Apr 11
Because of this one person always saying hi to me and bothering me. I turned my chat offline. So,now no one knows when I am on facebook. I love it this way as well. If I want to speak to someone I will message them.

• Philippines
22 Apr 11
Hello there, Maybe you can also let this person know that you are being bothered and not in the mood to talked to?

. my mom does that when ever she wants to be in facebook but refused to talk to her online friends. anyways, it's your way and probably my way sometimes, thanks for the response.


• Philippines
22 Apr 11
Hello Chiyosan

oh , yes they were. some of them in fact, but same all same every other or everyday that they just ignore you. even if that one user i used to message in FB, still ignored me when i saw her. maybe i should start deleting FR there.

• Philippines
22 Apr 11
hello LK, Quite similar with my sentiment last time about this kind of people Maybe they want to add you for the sake they add you Number of friends collector or maybe a stalker too..... It is really annoying

have nice day!


• Philippines
22 Apr 11
Hello BhabyCatch,

Maybe part of it was my fault too, it's not that i just add them for no reason. most of these people were part of my life since elementary, highschool, and college.unfortunately, None of them chat with me since the day i either add them or add me. maybe facebook is a bad idea if it weren't for my family who joined there too.