Money is not everything, but.....

Indonesia
April 28, 2011 5:14am CST
Since I was child, I always hear people said that money is not everything, I do believe it. But, time by the time, I see people are being greedy of money. Someone who rich and very rich never feel enough about their money, they do corrupt and else. Sometimes they forget what live about but the money. I dont want to think that money can buy anything, but... who can live without money? None!! Who do not need money? None! Who's not ever discuss about money? None too!! So in my view, money is not everything that matter, but it can change people live or change people to someone else better. With money, you can get collage in best university, make you appereance be more beautiful, have own car and house, by anything, get your life easy, and many more. So now, what do you think about money can change people?
11 responses

• Indonesia
29 Apr 11
Exactly! Even though money is not everything, I would still do something (not anything) to get more and more money as I guess we could never get enough of it. The way I think, if I got more, I can share more. I can help more peo just want to be comfortable in life thus I can be a help to others, too.

• Indonesia
30 Apr 11
wise each rich man can be more kind and care to the others :-)

• Jamaica
29 Apr 11
What do we do without money? We cannot do a thing... the rich shall be richer and the poor poorer. We need money to do and buy almost everything in life. the only thing money cant buy is salvation. money does change people and its sad but true. Money will allow you to loose friends. there are so many disadvantages of money and we still cant do without it. why?

• Indonesia
30 Apr 11
hi latoyablake, welcome to mylot. It because money has been an important part of our live. It cant deny anymore

• Indonesia
30 Apr 11
hi latoyablake, welcome to mylot. It because money has been an important part of our live. It cant deny anymore

• Philippines
29 Apr 11
"Money is not everything" is a phrase usually misunderstood. It is true that everyone of us needs money to live. We also need it to buy our foods, shelter, clothing etc. But the phrase "Money is not everything" refers to our relation to one another and to God. For example, money cannot buy True Love. Also money cannot by your own faith to God and if you are a man of principle, money cannot buy your principle. I think what the phrase like to tell us is do not put all your lives earning money, since it really cannot give you "true happiness."

•
28 Apr 11
I think money can definitely change people, and I also believe that the more you have the more you want. Money cannot buy you everything, but for most people being happy includes having a home and being able to feed themselves/ their family so it's hard to be happy with no money. It's not everything, but it's needed at a basic level in order to provide what is needed, then you can work on other things that bring happiness.

• Argentina
28 Apr 11
I don't think money is not everything, this world is ruled by money and we live here! We need money to survive, we work for money, if not, just tell me why all these people are here in this site instead of being in some other random social network? For money, to can have some extra money, because is not enough with the money they already have. Is just too hypocritical say money doesn't matter. When I was younger, my family had money problems. And I could see my mom even cry sometimes because she doesn't have enough money to pay the bills or feed my sister and I. When my sister and I were younger, we wanted to do all those things little kids used to do, going to the zoo, going to some park, to the movies, etc, but she never could do this, and now she always tells me she was miserable those days when she hasn't enough money. Now, she has her own business and loves being there, working hard, now she can pay the bills, feed us, she has a car, she has extra money to improve our house, to can go somewhere weekends, to going shopping with my sister and I, to can pay my college and I can see how happy she is now, and how sad and miserable she was those days when we don't have any money. I'm not sure if money is not everything...

• Indonesia
29 Apr 11
hi millefeuille, very right and your story is one of million prove that money can change anything, the situation, welfare life, glad/ sad people, and so on. So who's not need money?! Even the rich man will always try to look for money as much as they want, and that's never enough.


• Indonesia
29 Apr 11
The words are hurt but seems like the truth :-(

• Malaysia
29 Apr 11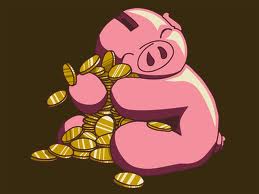 YEs, money is not everything, but with money u can buy almost everything.Money is not evil persaid, but the love and greed of money is evil.With money your can actually help alot of people and such.Many rich people , build schools to educate people and such, money can be used to buy foods rebuild lifes and also to save lifes.Money is not evil , but how we use it that really matters.

• Philippines
29 Apr 11
For me money is very important because its is the only way that you can stabilize the economically problems in the home. But it is not everything it really depends on the person. I really agree with you that money can change people's lives and its really quite sad that when you rise to the top you really can't see the below. That character and behavior of the person change.

• Indonesia
29 Apr 11
A person can indeed change because of money. Money can also be changed because of money. I changed a lot because of money. Formerly, I was a very free, and can do whatever I like. However, because some money, I lost my freedom. I have to be someone else because of money, although now I can feel a little freedom, but I still do not feel free, because of money.

• Indonesia
29 Apr 11
not a money can change a person but that person changed because of money. naturally if someone has a greedy nature because it has become a human destiny. the problem is that humans can control the greedy nature within him?

• South Korea
28 Apr 11
Yep what you said is absolutely true. Money is not everything but it's not nothing too. It's something we need in our daily life to survive. And yes people are never satisfied with the amount of money they have coz they always want more. It's weird but yeah everyone runs after money, even us.