you know... its drained!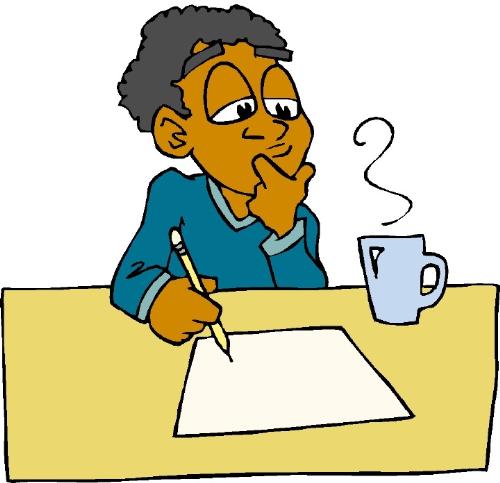 Philippines
April 28, 2011 5:31am CST
ALERT!!! I'm so mentally blocked since the last 3 days. I can't think of anything to write! It feels like my brain is on a dark room and can't see anything... Any suggestions will be much appreciated! Thanks...

10 responses

• Philippines
28 Apr 11
Hmmm...why don't you write an article about mental block bunso,lol!

Write everything you feel when you can't write,it can be another poem that you always make,hehe! See,you've made a discussion out of it,so you can make an article too out of it,lol!

See yah!


• Philippines
28 Apr 11
No problem bunso!

Why not try posting it on triond too! I read some tagalog articles from our fellowmen already so if you make one,submit it too on triond! I will always drop by to your discussions here bunso if I have the time. I envy you,you always post discussions here,can't find enough time to post one,lol!

It's easy to post,yes! But what I can't actually do at once is to reply to my respondents,haha! See yah!


• Philippines
28 Apr 11
naaa.. I even sometimes don't reply with my respondents inay.. Its either I'm too lazy to reply or I'm doing some stuffs! HAHAHA! I'm trying to reach $10 this month.. But I think its still impossible! I think it will carryover next months earning AGAIN! ...


• Philippines
28 Apr 11
it happens to me too sometimes but what i would do is just respond to other discussions. you may see that i don't have that much discussions that i started, i usually just respond.

• Canada
28 Apr 11
What i do when I'm facing a huge writers block is to read interesting articles. It relaxes my mind and dissolves the writers block like ice in the summer heat. Writers block is caused by stress and tension brought about by the desire to come up with something good. I suggest that you visit funny websites like uncyclopedia and news of the weird.

• Philippines
28 Apr 11

• United States
28 Apr 11
Ugh! Thats sucks! And I hate the feeling as well. Im just barely getting to know my way around MyLot so Im just posting responses/comments. You may or may not know it now but why dont you write a piece on what you can do to break this. Think of some things and try them out. Write about your experiences, your thoughts when going through them, ect. Then write something like "5 Ways to Get Out of the Darkness"... or something. lmao! Good luck! -MsDjHoodie

• Malaysia
5 May 11
Oops, that has happened to me for the past week. Have not been able to think of what to write at all. Instead, I did some responding to discussions here on myLot and some researching. Hopefully, the inspiration will come back soon.


• Philippines
30 Apr 11
Perhaps you just ran out of things of write about or are not inspired enough. You could try doing something new and let it distract you for a while. You could also read or research on the things you write about. Chances are, your body/brain just wants to do something else for a while.

• Singapore
28 Apr 11
It means it's time to take a well-deserved break to recharge. Then you will enjoy the whole writing process again. Writing isn't a race, it is a journey...to be enjoyed. Why stress yourself unnecessarily? Take a break and chill.


• South Korea
28 Apr 11
I've been there and back and am mostly back and forth lol. Maybe you're just tired and cannot concentrate on things. Or maybe you're multitasking. Believe me, multitasking can confuse your mind and in the end neither of the work can be done perfectly, well atleast for me. But anyway I multi task all the time and because of which I have no idea what I'm writing lol

• Philippines
28 Apr 11
I believe it's normal....for the past couple of weeks, i never posted any topic for discussion as I can not think of anything worthy or sensible. So I am browsing the topics posted and replying to those I can relate. In terms of article writing, i have a several topics in mind but just can't compose something good but there are times that the thoughts are just free flowing in my mind that it is sponataneous. do not put pressure on yourself, i suggest you browse the topics and reply for the moment....it is still participation....keep a small notepad to be with you always...once the thought comes, jot down and then when you got the opportunity in front of the PC, post it. With articles, read the papers or watch news from the TV then write a reaction or reflection.

• Philippines
28 Apr 13
hello edsss! i was about to start a discussion about my writers block to seek help from fellow mylotters on what to do to get over it. i decided to search for the topic on the mylot search engine before i got started and found several previously posted topics . so instead of starting a discussion i decided to respond to all previously started topics on writers block and hopefully everything will be back to normal again. thanks for this discussion edsss. 'm learning a lot from the responses here.


• Garden Grove, California
5 May 11
edsss hi I am a writer unpublished but I still write. when i get writer's block I do as my writing teacher suggested.I sit down and just write anything that comes into my head, the trick is not to edit it at all but just write like journaling whatever comes into your mind for twenty

minutes.time it then stop and look at what you have written. I often got ideas for a short story or an article or e ven a novel from just a few good sentences out of a bunch of hooey.