palawan getaway

Philippines
May 7, 2011 5:57am CST
Palawan is a province here in Philippines wherein offers a lot of adventure, esp. nature adventure. My friend and I are planning to visit the place especially the underground river. How excited I am! But unfortunately, we still have a long way before fulfilling such dream because of our work schedules and finance concerns. I recommend you guys to visit the place too, although I wasn't been able to go there actually. I am just proud to suggest this place because I know it's beauty.
5 responses

• Philippines
6 Aug 11
I've seen so many photos of Palawan and they are really so enticing. It feels like being in paradise and so I would love to visit the place especially its beaches. The only hindrance is the distance. It is too far from Manila and of course I need enough budget. Meanwhile I will just content myself with the photos of Palawan.


• Philippines
13 Aug 11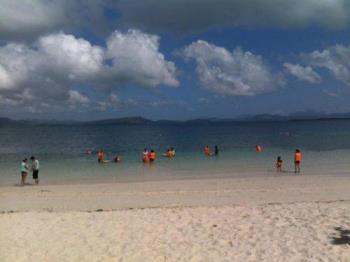 Here by the way is one photo of a beach in Palawan which I swear will I visit one of these days. I love going to the beach so I wanna try the beaches in Palawan. Many of my friends have been to this place so I am really planning to visit this place.


• Philippines
7 Oct 11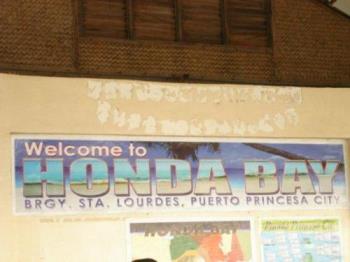 Finally I was able to visit Palawan although it was only a short visit, I got the chance to see the pride of Puerto Princesa, the Underground River, also the Honda Bay and Nido Beach. It was a short visit but we are planning to visit the place come summer 2012. Surely this next vacation will be longer so that we could see more places.


• Philippines
7 Oct 11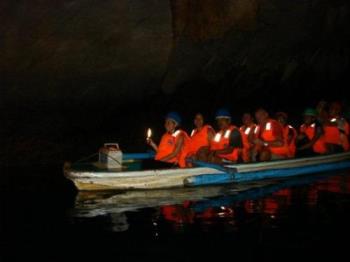 Here is another photo, I wish to share. This one was taken at the Underground River, Puerto Princesa. This is an awesome place, very serene and full of mysterious. I really found the place. I think this deserves to be among the 7 wonders of the world indeed.



• Philippines
7 May 11
I also heard that Palawan is a really nice place. So I would also recommend it. The company where I work planned to have our summer trip there but there were twists and turns that happened to the plan and so we changed. I also recommend Boracay. Boracay is the third most beach. Most people would misunderstand this. They thought Boracay is the third most beautiful resort, NO, only beach..

• Philippines
17 May 11
Boracay is a very much commercialized place already. Already we would see ourselves there next year for our annual trip. My mom and my brothers haven't been there so we would like to take them there to let them now why people rave about it. Our first trip to Boracay wasn't at all good. It was June and there was no sun. There was only gloomy clouds and the wind. The wind just blew the sand that hurt us on our legs badly. It is a good time though to do wind surfing and wake boarding. There are a lot of those there at that time. Anyway, I hope to expect a sunny Boracay next summer. There are a lot of places in the Philippines to go to. It is really fun exploring them. I just wonder what is the Number 1 & 2 n the most beautiful beach on your list?

• Philippines
29 Jun 11
I also want to go to Palawan. My friends and I are planning to spent our summer outing there next year. I hope I can get promo tickets for the airfare so our budget won't go out of hand. I'm just not sure where exactly to go, to Coron or to Puerto Princesa?


• Philippines
17 May 11
Hi Onque10! Welcome to Mylot! My husband informed me yesterday that there was a piso-fare offered by Cebu Pacific yesterday with travel period until November of this year. We said to forgo it since we are anticipating seat sale fares to be offered first quarter next year for our family trip in Boracay. I think you can travel without going broke. We usually get seat sale promos offered by local airlines whose travel dates are usually months ahead. I also do my research online and visit some travel forums to get feedbacks on cheap accommodations and the must-see-places so I can plan our itinerary and save on fares. This way we are able to save up for our trip. There are so many places to see in Palawan. We were there last year and the place is really breath taking. And you are correct in saying that there are so many things to do there. We tried fire fly watching in Iwahig, visited the penal farm in Iwahig as well. This is the largest penal institution in our country with no wails. The prisoners can roam freely and do work on the fields as their punishment. We went snorkeling at Honda Bay, had a mangrove paddle tour just near the port where you usually go on your way to the Underground River. The limestone mountains are a great sight to see too. I really want to go to Palawan and explore Coron and El Nido. Geez! I can't get enough of Palawan!