Now that you use Facebook mostly...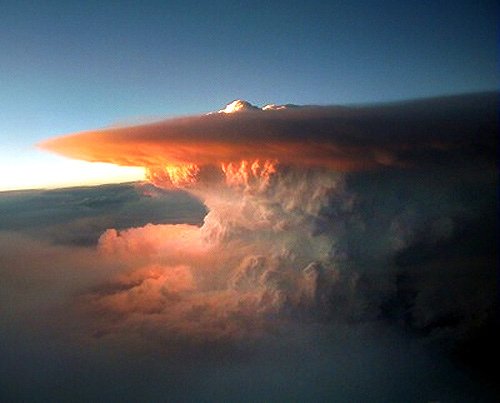 France
6 responses

• United States
12 May 11
Hi. Cannonball. I have never used these other two photo uploading sites before. Although, I have heard of Photo bucket before though. I think that I have heard of Flickr too. Many Yahoo members on Yahoo Answers have uploaded photos from Photobucket though. I would not really have a reason to use these other websites, especially if I can do all of this and more at Facebook.


• France
12 May 11
Hi cream, Yeah they was more famous before, I don't need those anymore either


• Philippines
11 May 11
Hi there Cannonball!!! I don't think I have to create an account to other sites anymore just to upload and share my photos.It is easier on my case to have my photos placed on facebook because it can easily be shared.Most of my friends are on facebook so I wont have any problems when it comes to sharing photos. Besides there is no need for me to use another site to organize my photos.it will only be hard for me if I use multiple sites.I rather have a centralized way of managing my photos because it is easier for me.

• France
11 May 11
Hey there, Yeah I remember now I was using these before at the beginning of myspace to personalize my profile, stuffs like that, even on other social websites. Now, I mostly use Facebook they don't have such things so it's cool. Facebook ate it all lol

•
10 May 11
I would want to say that I just use a scanning machine to scan my passport picture and upload it to facebook. I do not know much about flickr account or photobucket. thanks

• France
10 May 11
Well you're welcome, if you only upload pictures in facebook then you don't need these other websites.

• United States
9 May 11
I do not use PhotoBucket or Flickr. I use FaceBook and a site called ShutterFly. On ShutterFly there is unlimited storage. After all you would not want thousands of pictures up on FaceBook all the time. I rotate some of my pictures. SO I use ShutterFly to store the mega amount of Photos I do have. But I do agree, there is almost no more need for all those other sites anymore.

• France
9 May 11
There are still good if you want to keep them hidden from your facebook friends also when you want to emb some of them, stuffs like that. Ï didn't know about ShutterFly, will drop an eye, thanks !

• Philippines
8 May 11
hi! I no longer use Photobucket...but I use my Facebook to upload group pictures of my friends, tag them, and so we can comment on the pictures. I would still use Flickr because I find that there are lots of creative people there, and it's easier to find beautiful pictures there than in Facebook! I love the works the people on Flickr do, they're almost "art". :)

• France
8 May 11
Hey

I should pay a visit on Flickr, don't actually know much about this website. Yeah, tag feature is really cool on fb, I like to tag myself on different pictures of my friends haha !

• Indonesia
8 May 11
Even though there's a lot of advantages uploading photos using facebook, I still use storenow to upload some photos. Sometimes I don't want to let people on facebook see the picture I upload, and at storenow, after 7 days the photo will be removed automatically