Are we living in a sadistic world ?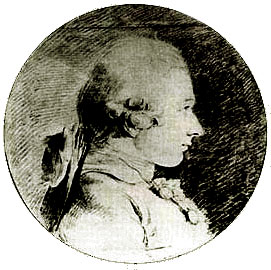 France
May 8, 2011 9:24am CST
Just something I wonder, I used to play video games a lot but just stopped and it's amazing how kids or even grown up players like to have fun in virtually killing others, laughing at them, harass them, send them agressive messages and stuffs. This game thing is just an example but it's very easy to transpose this on any other kind of social situation, like at work some will like to humiliate others to get a better position in the company, here in myLot, some would not obviously treat myLotters properly (use others just to earn, harassement, denial...). These are just few example and this thing happens over and over so I'm not just dreaming and I know there are great people here on earth so what'd the big deal, a lack of education ? Some are too lazy to try to push their limits beyond emotional brain ? Isn't it just something we got to accept, and what to do with those ? How to turn that into positive power, without being compromised ?
6 responses

• United States
9 May 11
Well if you're referring to Mafia Wars game I totally understand. I know that there are other stupid games on the internet that are real virtual and puts you in the action. I have never played them but I could understand the entertainment value of them. But like you pointed out I can't see when people take that stupidity and use it in real life situations. The world is a violent place. I think the problem is everyone wants to be a gangster or wants to be in control. And those type of video games and some movies bring it to the fore front of our thought precess.

• France
9 May 11
You got a point here, control. It must be a lack of self control when people try to control others actually.

• United States
9 May 11
I don't think its video games or television that is making us more violent. Well not everyone at least. I think that a lot of those people, they would have released their aggression in other ways. Perhaps it is from a bad home environment. Perhaps they are hanging out with the wrong friends and really just pushing them towards bad habits. Whatever the reason is, there is some violence in the world, but I do have one culprit to blame. The news media. Yes you heard me, the news media. They are the people to blame. They report on all of the violent, sadistic, bad stuff in the world, with little of the positivity. Therefore people who watch the news, perhaps the glimpses that children or even adults for that matter might see, that allows them to see things in the worst, most negative light and that can't be happy. Plus, I'm sure there have times where something on the news has made many of us think violent thoughts and of ways to thin out the moron population.

• France
9 May 11
You got a point here, medias doesn't help here at all. I mean yeah the basis is the education and to me each parents should be responsible for their kids from the day they was born until they become adults, so they avoid these bad environements and stuffs. About the medias, I don't know how it works in your country but tv laws should be reinforced because medias would first think about their own interests (getting huge amount of viewers), so what do they do for it ? Treating shocking topics, violent etc because they know it fascinates people and workers after an exhausting day of work, drained by that have no more time to think but just eat in front of tv and sleep. Alright, gotta turn tv off from time to time... It can be a great enternainement too.

• Malaysia
9 May 11
I think it's all in the mind. If you can set your mind into what you think is right, then you would be able to control your thinking. Hmmm, do I make any sense? What I'm trying to say is that ... like for me, I like to watch action pack movies and play games like mafia wars on facebook. But to me, they are just entertainment and games. I would imagine myself as one of the good guys or heroes in the movie and as one of the top mafias in Mafia Wars

. So my mind is already set as that. In real life, I am a different person. Even when I drive, I try to be careful and drive safe on the road, especially when I have my kids in the car. When I see a stray cat on the road, I always pat it just to make it feel safe. Being violent could come from one having too much stress in life. Maybe kids may learn from influence but we as an adult should know better by now. So, as a parent, we should teach our children of what is good and bad and start them from young before it's too late.

• France
9 May 11
Yeah it definitely has something to do with the true self of the person and I am like you naturally. I mean I take these games like games and to talk about other social situations things are a little bit different even if I think games reveal the true personality of someone. About the education of kids, it's totally clear the earlier we teach them good the better they remember !


• France
8 May 11
Is life becoming more tough ? I mean when you think of middle ages, people was totally cruel and violent but maybe now modern society make it more tricky so all the violence and stuffs are deported.

• Philippines
9 May 11
sadistic world????? how about in the field of boxing? why is it that you, i, we all enjoy if this blue corner hit by an uppercut fist the face of the red corner.... we seems to enjoy those two hitting each other by fists to fists..... this is an another form of example that we are living in a sadistic world....

• Philippines
9 May 11
based on a Psychological study, teens, kids, or even adults who are engaged (or should i say obsessed)to these kind of games that have touches of violence or the game is entirely nothing but violence, those people are more engaged to apply what they do in front of the PC to the real world. which simply mean, that those who user their characters in a certain game to kill their enemies, they are more likely to bully REAL people. i have proven this with my brother. and thinking of this sad truth, i dont know what will happen if this will continue lets say 5-10 more years? with all those games upgrading from time to time, who knows what will be the gamers up to...

• Philippines
9 May 11
because in a PC world of games, the person who act violently will not put to jail or court of law if he kills all the enemy unlike true-to-life... like a punching bag that the bag accepts all the thrown punch by yours..... but for me, there is also an advantage to this.... then when someday if you are a good PC computer gamer, someday you will turn to be a good computer programmer or good computer technician to good computer graphic designer or a good computer desktop publisher...... for i believe that everything has a dis-advantage and an advantages..... no things in this earth is purely bad..... everything is in balanced.

• France
9 May 11
This is what I believe people behavior on online games or even online for other things just reveals the true self because first of all gaming involve the person and like you said now games look more than real so kids hardly make the difference between reality and virtual worlds. I don't know, here again the whole thing is about education.

• Philippines
9 May 11
@mantis
: yes, i do agree with you. although there are tons of negativity seen in the world of online games, still there's positivity in it that not everybody notices..
@cannonball
: i just hope many people will value the education they get. and they know how to segregate the good learnings to the bad ones.