Down the Garden Path

May 12, 2011 6:24am CST
I'm gradually making the beds in my veg garden permanently placed. I'm having a real dilemma over the paths in between them though. Each bed is around 1.2 m wide so I can reach the centre of the bed from both sides without stepping on it, and the paths in between are similar. I'm just finding that they get SO weedy and then of course the weeds spread into the beds or shed their seeds there. So I need some sort of weed mulch. I've bought commercial weed matting before but it cost me a fortune (I have a lot of paths to create) and wasn't very effective. When I came to have to weed through it it got all tangled up and was a nightmare to take up again. I'd prefer something organic but slow to break down, that I can just keep topping up as necessary. What do you use on your garden paths? Are your beds fixed or do you move them each time you replant?
3 responses

• India
12 May 11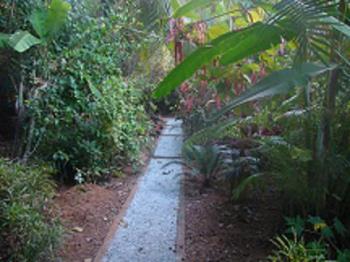 I have constructed garden paths. The garden paths are two and a half feet wide made from grey granite chips the borders are around 3" made of cement.

• India
13 May 11
In the long run permanent paths really serve the purpose although it could cost you something but it is worth it. No weeds at all and walking also is a pleasure.

• Canada
13 May 11

AH...lead me down "these garden paths!" Beautiful..allknowing and I am sure the initial labour was huge, but the end result practical and enticing. As much as I would like, I have to use the "natural" products, at hand, as my paths wander thru nearly 2 acres of forest. 31 years in the making..LOL!




• Canada
12 May 11

Good morning, Green Moo..I have made my raised beds just wide enough for a full swipe with the lawn-mower and the exta is done with a weedeater. All this is done, whilst waiting for the "tree chippers" to come back, as about once every few years...the tree chippers clear our roadsides of Alder and it is organic and friendly and that I use. Is it possible that you can get access, cheaply to "sawdust" which if applied thickly will retard weed growth. For me, the only sawdust I won't use is "Cedar" as I am allergic to cedar, and it leeches it's oils into the soil! Happy Growing...