Statues culture..costs..and taxpayer's (hard earned) money.

India
May 12, 2011 10:27pm CST
Yeah, so I am dead against decorating the roads with statues of politicians. Dont tell me any of them are holy. We all know how hollow they are as individuals, dont we? And renaming the roads to appease some people, and get a decent vote bank. Does this go on in your country? And come to think of it, the costs involved are simply too much!!! They could build a nice bridge instead. Anybody who knows a little bit of costing would realize the costs which include the costs of inauguration ceremony and costs for protecting the important dignatories who would come there. Why should the police force waste its time protecting the ministers when crimes are going on elsewhere in the city? Needless to add - it is the taxpayer who pays..and sweats..
7 responses

• Bhubaneswar, India
13 May 11
Dear Vandanaji

Politicians... Holy

Long Live Mayawati.

Ok, seriously, these politicians do always want to be celebreties like Cine Stars... unfortunately they have a limited domain (their ruling state or country only as their playground) and going by the kinds of movies they create(the scams etc) they have lost all the fans... but not yet the craze... so they will continue forcing themselves on us and millions would follow them. Taxpayers... they have enough money from those who dont pay the taxes and even their foreign banks, party fund etc. So finding a financer for such acts is easier... I think we too should start some good Political Party and join the already set of Statues... Indian statues are better than those wax ones from Madame Tussauds - they can withstand the heatwave and we do not need any A/C for them

• India
13 May 11
Honestly, do we need those statues? Seriously...I mean we could use those monies to lay a pipeline across the country linking all those rivers such that no state gets flooded, and no state faces famine, and water problems are resolved. :( Too idealistic? No sweetie...individual taxpayer in this country - except a small fraction of them, do not have that kinda money. I am a striking example. I resent paying monies so that government employees get their DA, and politicians take higher salaries, and they build statues. I would have preferred to save that money for my retirement, instead of paying tax. Sorry.

• India
13 May 11
@viji
..I agree..

@sids
..actually sids, serious thought, may be we do need to study the birds better to understand what keeps them cool in summer. We have studied their flight and copied it. Now we need to study their body cooling mechanism, after all they are also warm blooded creatures like us. :)



• Carlisle, England
13 May 11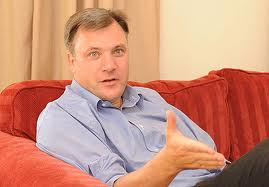 I know a statue of Margaret Thatcher was to be commissioned for the Houses Of Parliament and there were so many objections to it that it's been shelved as far as I know.

If they ever name any streets after politicians one should be called "Ed Balls Way" or something. Yes, there really is a politician called Ed Balls. He's lovely!


• India
14 May 11
That is democracy. Out here, if we opposed, immediately there would be some rallies, and riots - the Gandhi legacy only the violent way, and the person would become greater than life, even if he was the scum of the earth. And what did this politician do to deserve a street named after him. :)


• Garden Grove, California
14 May 11
hi vandy oh my I do hope our US politicians do not learn of this and want us taxpapers to erect statues for them too. What a mess. I do not blame you for thing this is a holy shame to waste taxpayers money to make statues honoring mostly discoverable politicians, If they started doing that here in the US I am sure we would all rebel too and raise holy cain about it also.What a stupid idea, I am sure your country India could do a lot more good with the money those statues cost to help her people in real ways. Here in the US we have a lot of problems with City roads needing repair with big old pot holes that half shake a personal car to bits.Yet the city governments insist they are too short of funds to repair the streets yet they will spend way too much to honor some visiting dignitory who has never done any good for our people at all. Sometimes I feel we the people should write a document showing what we really need to spend tax

payers taxes on not what the city dads think they should do.



• Guwahati, India
14 May 11
Hi vandana, This is exactly what happens with the big wigs in politics. (I am however not from other country lol) Create life size statues and install them a the vintage corner of the road and people belonging to that great (?) soul are happy that their man has been given honor and respect. After some days the statue gets dirty with birds' stool but as the anniversary closed round they are get a good bath. And the ministers and MLAs/MPs, just metric passed or intermediate gets high security. Why? So long they were roaming along the road without the black cat are now amidst high security? Are they criminal? If they believe in the spirit of democracy they should come down to the mass. Like after Chauri chaura event in Uttar Pradesh 1922 Mahatma Gandhi walked through the street of Chauru Chaura all alone, basically muslim dominated area, people felt concerned. But no body dared to touch his body. Why? I feel India is the largest democratic like nation in the the world.

• Shingle Springs, California
13 May 11
How about a statue of the Holy Dawn?