Bollywood Film (The 3 Idiots) I love it!

Philippines
May 30, 2011 2:06pm CST
I just want to share something about this movie. Last month, I was out with my hubby purchasing a new set of PC. While waiting for them to finish setting up the PC, I seated at the back most of the waiting area for customers. I noticed this movie being played. At first I don't have interest because it's a Bollywood film and I hate watching with subtitles below but then again, I was bored and impatient waiting for the PC to be set up. I caught this funny part of the movie and I really laugh so hard that my interest grew, so I decided to get nearer and move to the vacant chair in front. Though I did not watch it from the start, I appreciate how the story goes. At last, the PC was already set up and we are about to leave so I asked my hubby to ask what is the title of the film. They asked if we have a USB so they could transfer a copy for us. It's good I brought my USB that day. To cut the story short, we went home and I can't wait to watch the whole movie. The movie was the best of all I have watched so far. The story is very unique and I love how the characters portrayed their role. Running time is 3 hours and it's worth it. The movie is called "The 3 Idiots". Though I wanted so much to share the story, I would rather advice you to watch it. You can download it somewhere I guess. I assure you, you will love this movie and you won't regret seating for 3 hours watching a Bollywood film. I bet you, you will love this film. Message me after watching this.
11 responses


• Philippines
1 Jun 11
wahehe..I know you.. you watched that because of me.. Where's our bet?

• India
1 Jun 11
I guess the last seen was when Rancho turns out to be the world famous scientist, Chatur's company was looking desperately to deal with. And it ends with Chatur chasing all 4 of them to apologize for his misunderstanding, pleading "plz forgive me Mr. Wangdu; I'll loose my job, plz..." ROTFLMAO....:P


• India
30 May 11
Hi CdP ! I am really happy that you liked it. Its one of the bollywood's few masterpieces. baseded on the novel "5 point someone" written by Chetan Bhagat, who I can unhesitantly say is the most popular among young Indian readers. The story is based on the life of Indian engineering students and the educational system they have to deal with and Amir playing "Rancho" was simply brilliant. I guess you loved "Chatur's" part the most, in the movie.. Really it was a super-duper hit. And if you want I can suggest a few other good bolywood movies too. Thanks for loving it. :)

• Philippines
31 May 11
Well, I actually love the 3 of them,Raju, Farhan and Rancho. And you know what, I am looking for Ghajini with English subtitle. I read that it's also nice. 3 Idiots gave me interest to Bollywood films but I am hard up looking for the one with subtitles. Any idea?



• Philippines
31 May 11
yes spsasj1 you are indeed right. the movie emphasize every aspect of our lives. It's real touching. Himzey, how I wish I studied engineering but it's not my cup of tea but even if you are not an engineering student, you would still feel the pressure of being a student. Also what does "balatkaar pe balatkaar" means? Can you please share? :) Thanks

• India
1 Jun 11
the movie is based on a novel "five point someone".............. the novel is far better than the movie.........if u love the movie then u will surely enjoy the reading novel too...........it clearly criticizes the education system adopted in india for the engineering students....


• India
31 May 11
Yes, it is one among good bollywood films. I have watched it 10-15 times as of now and yet whenever it is played on one of the channels I love to watch it again. It is a movie where some part of it resembles with our good college days and we feel happy remembering those days again. Aamir Khan comes up with such good movies always. There are few more Aamir Khan starrers which I would suggest, like "Dil Chhata Hai"," Taare Zameen Par" which are worth a watch.

• Philippines
1 Jun 11
How I wish I could easily find those movies with English sub. Any suggestions where to download them?

• Philippines
30 May 11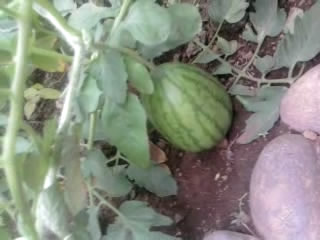 my nephew loved this film because one of his close friends in the university is an indian who has a great collection of bollywood films. and being a student with a creative mind, he could really appreciate the plot and characters of the 3 idiots. during their visit here a couple of months ago, he asked me to watch it again with him. i was busy at work and i worried coz it would take 3 hours at the very least, but i couldn't say no. i'm glad i did. i enjoyed the simplicity of the story and the complexity of the characters. great cinematography even. and the soundtrack too. my nephew had it saved in my netbook and i was able to share the copy to a couple of mylot friends here when we met a few weeks ago.




• Philippines
30 May 11
i'm sorry about the attached photo. it was for another discussion. i don't know how it got here. lol




• Philippines
31 May 11
well, it's worth it spending another 3 hours since the film is really one of the best or I may say it's the best. :)

• Philippines
1 Jun 11
any person who ever became a student once, a parent, or someone who had dreams and conflicts in their lives would appreciate this. it's a look over to the existing education system and a glimpse of the prevailing cultural aspects of a particular society. it's well worth the 3 hours. i laughed, i cried, i was amazed... and this without the special effects or animation or thrilling action whatsoever... it was a picture of real life.


• India
31 May 11
Hi, Like you i also don't watch much of the bollywood films as i don't know Hindi fully, only just few words in know in Hindi. As i heard many of my friends telling that this movie was nice, one of my friend gave the movie in pendrive. I watched the movie with subtitles only, this movie 3 Idiots was very nice, there is no any action or much of love scenes in it. Though while the movie was released had some problems like that the movies had taken without the permission from the original novel, the movie had reached a success. The movie is going to be taken again in Tamil with my favourite hero Vijay, waiting for its release soon in few months to watch it.

• India
1 Jun 11
He is a Tamil actor in chennai, soon the film is going to be remade and released here in few months.

• India
31 May 11
I also watched this movie when it was released after being referred by my friend. It was a good movie and it had everything that a good movie should have. I watched it in the theater so that also added to the experience. Overall it is a good movie and I really liked to see a movie of this standard coming out of bollywood industry.

• Philippines
1 Jun 11
How I wish they also released this here in our country so I could have watched it in the big screen.

• India
31 May 11
one of the best films ever made in India Aamir khan's production house always brings up some worthy films to watch during its release it was commented to be one of the best inspirational film for youngsters wish more films of such sort releases

• Philippines
1 Jun 11
yes, and I read that it's the highest-grossing Bollywood film of all time.I want more Bollywood film.. hehe

• India
30 May 11
no doubt that it is an awesome movie. also it is not just a movie but a movie with a moral to do what you are good at or what you love to and not necessary to make only engineering or doctor as your career. have a nice day.

• Philippines
31 May 11
yes, a movie with great moral not only for students but it is also for directors and teachers.. lol

• Philippines
2 Jun 11
yes its really really a great Bollywood movie i've ever watched in my entire life, it inspires me a lot. I can relate this movie because i have two friends our characters are the same with the characters of the 3 idiots. The part that touches me a lot was the part that raju had coma and his two friends do their very best to wake raju up they never lose hope until they succeed it made me cry on that part. One thing also that i love in this Bollywood movie is our emotions that are mixed we laugh and then we feel sad and cry. Because i love this movie i copied this on my flash drive and lend this to my friends so that they could watch this kind of Bollywood movie. Its a very nice story that everybody deserves to watch it.

• Philippines
2 Jun 11
I have seen that movie too. And I'll give it a 10/10 rate. It's the best bollywood movie I have seen so far. I love to watch it again and again. I like their humor and the moral lessons they have experienced. I almost cried on the part where Rancho delivered the baby of Pia's sister. It was so touching... Now I feel like watching it again today... lolz