Wow, wont be hiring that babysitter again

United States
May 31, 2011 8:29am CST
We just moved so were searching for a new babysitter. I usually dont hire teenagers, but have before and I babysat when I was a teenager. I was talking to my neighbor, we talk alot our kids play together. Her daughter is 14 and has gone through the babysitter trainning. So we decided to give her a try. I had her come over at 11 so I cld show her around and tell her about somethings. We left, my kids are 8 and 5 so I felt comfortable. She had gone through the trainning after all and had done babysitting in her past. We left had lunch saw a movie came home and my house was full of kids, not to mention a mess. She has her three younger siblings come over. I asked her how the kids were and she said fine. They were setting up a game of Monopoly. She said she had to run home real quick and wld be back. We paid her 40 and she didnt come back. Her siblings stayed another couple hours. I was not thrilled. There were toys on the floor, toys all over the backyard, she had fed all of them since her siblings came over hungry, she didnt let me know how the day went, or the 4 hours she was here I shld say. When I babysat I never had anyone over. I always cleaned up. I always relayed what we did so the parents knew and wernt left guessing on how the time was spent. I felt I had her babysit my kids, but ended up paying her to watch mine and her siblings and than got stuck with her siblings after she left. I asked my daughter how she was and she said she was nice and they had fun. Which is good, I just dont like coming home to a mess and a house full of kids. My husband said is he had 10's he would have given her less and I dont blame. So hard to find a good babysitter.
4 responses

• United States
31 May 11
Hi. tink91879. I don't blame you for finding another babysitter that will take care of your children. You and your husband want someone that you can rely on and not someone that you can't rely on. This girl should have been more responsible than she has too. If she did not do a great job, I would have paid her only half in her earnings. If she is going to baby sit she should have at least cleaned up. When she brought over her three younger siblings that is when the house started to become a huge mess. This young girl knows better than that. I do hope that you find a clean, trustworthy and a reliable babysitter that will be more responsible into taking care of your children and your home while you are gone. When you got home and found so many kids all about and your house a huge mess, you should have said, "Okay The Party Is Officially Over!" That is why I don't trust anyone to come and babysit my children while I am gone from my home.


• United States
31 May 11
So annoying. Just seemed when I was her age and younger watching children I was more responsible. I babysat for the same family for years. When they had their second they always said how lucky they were. When I moved they were so upset. When I was a nanny the same thing was always said. Taking care of some ones children is a responsibility to not be taken lightly. Its not a party time. Not only do you want to show good manners and respect for the family your a role model for the children. I know this family is different and thats why I didnt say to much this time. I think by me not hiring her again will say a lot. If ever asked Ill have to speak truthfully. If there had been emergency how wld this teenager have dealt with five kids and taken care of the child in need? I have small dogs too what if something had happend to them with so many kids around and she took down the baby gate keeping the dogs away from the front door. Its really to bad kids are not taught the general rules of respect and that the parents think its okay for this to happen. She cld make good money babysitting, but with behaviors like that no one will want to hire her again.

• United States
31 May 11
Hi Tink, I agree, it's really hard to find a good babysitter. I do have problems with babysitters too but being a working mom, I have no choice but to leave my kids (11 and 8 yrs old) to someone who I think can do the job. Some of them I was lucky because they met my expectations, some were "almost good but not quite", and some were really nightmares. The good ones stayed but not forever, and the bad ones, I let them go immediately. I just have to live with it, until such time when my kids can already take care of themselves and I won't worry everytime I leave for work.

• United States
31 May 11
Being a working mom is difficult since your options can be slim sometimes. When I was younger my mom had me daycare after school. The school I went to offered it so it was simple for me to walk to the room with the child care. Once I was old enough to stay alone I walked home and did what i needed to do. Really have to see how mature your kids are as to if they can take care of themselevs. I grew up fast. I would come home, do homework, clean, cook, do my own thing. Seems like teens now dont know the general rules of respect for babysitting like I did when I was younger.

• Philippines
1 Jun 11
This sounds like a disaster and a babysitter who let someone come over is not really a good idea since she will not concentrate to baby sit at all.I never experience to be a baby sitter but we also hired a babysitter and it stay in baby sitter.So far we don't have problems of her work that time but she suddenly tell us she wanted to leave because she wanted to marry so that's the reason why we don't have baby sitter no more.Good thing is,my nephew is 6 and it's not so difficult to handle anymore.I'm sorry about the baby sitter you have,It's really difficult to find one.

• Malaysia
1 Jun 11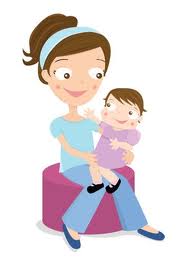 ya,it hard and dangerous too.It is costly too.If possible have your friends relatives of family members to share the baby sitting once a while.This week each take turn and such, so that each couple can have some time together go out dating.Sometime play dates are important, nice to have these network so can save money and take turn to take care each other chidren.