Help me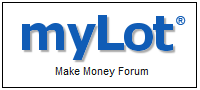 June 2, 2011 6:27am CST
Dear mylot friends I am a new member here and I want to know about referral if someone is our referral and he/she is putting their discussion then can I give the response on his/her discussion and if I am putting my discussion then he/she can response me or not. This is under rule or violation of rule I dont know because I am new but I interested to know new things. Share your valuable or experience views so this will help me.
3 responses

• India
2 Jun 11
Hi, welcome to mylot. Nice you have chosen the best site here to work and make friends. Sure you can respond to your referral discussions as they are also like one of your friends here in mylot. You can earn 25 percentage from your referral earnings also, keep working in mylot and enjoy.

•
3 Jun 11
Thanks friend for Nice information. I am new user here and you are promoting me so thanks. I heard from my friend this site is good and legit and friends are also good. So I joined this site

• India
3 Jun 11
Though you are a new user, i think you can fast here as in one day itself you have posted more than 10 discussions. Be happy.

• Cambridge, England
2 Jun 11
Yes, you can certainly respond to each other's discussions (and it is a good thing to do). When someone joins as your referral, they are automatically added as a 'friend' and one of the main reasons for the Friends list is so that people with the same interests can be advised of discussions in which they might be able to contribute.

•
3 Jun 11
Thanks sir I was so worry because I dont know about the rule of mylot and violation reason of mylot. I want to learn more about mylot. Thanks for sharing your good views.

• Italy
2 Jun 11
Welcome to myLot! As others have said, you can each particpate in the discussions of the other. I hope you realise that YOU do not earn anything for the responses that we have posted here. We earn for them. If you want to earn too then you should come and comment to these responses, furthering the topic and making this into a discussion - whichis what myLot is all about