How to add backlink to my blog?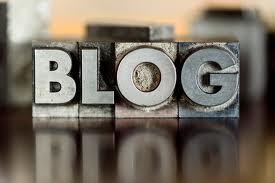 Malaysia
June 10, 2011 4:27am CST
I have been having my blog for sometime, but I have not really promoting it ever since I started it. And recently I just found out that my blog's page rank is equal to N/A.

And after searching awhile on the internet, I get to know that if I need to get a higher page rank, I will need to have some backlink to my blog. I have no idea from where should I start with? Anyone have any idea how this can be done and please let me know how from the very first step please. Other than that, what can I do to make my blog have a better page rank? What else do I need to do to get a better page rank other than having backlink? You input are highly appreciated in advance!
3 responses

• Slovenia
10 Jun 11
Backlink basically means some other site has a link to your site. That can be achieved by writing a comment on a blog for example and have your url as your signature. Or you can answer some questions and put the link in the answer if it is relevant to questions and so on. But there's a thin line between spamming and promoting your site. best way for a good backlink that brings you many visitors is to ask admin of a site if he would like to exchange links meaning each of you put links to eachother on your site. But it's not hard to guess that admin of super popular site won't link to you unless you pay him or you have a popular site as well. What else to do to have better pagerank? Optimize it (seo) by choosing relevant keywords or tags. But that's just theory, as you might figured out it's not easy to do it. Good luck anyway.


•
10 Sep 11
Yeah u can contact many admins or get auto backlinks from fiverr.com gigs for few dollars.

• India
11 Jun 11
You should acheive minimum 100 backlink for good traffic. So write article, forum signature etc.


• United States
11 Jun 11
Good Information as I was Curious to What a back Link was. Now I will Use a few Back Links When Asked for One. I have Seen and am a Member of a few sites that You can Add a Back Link to. I Look Forward to Trying that Back Link Tomorrow.