What Is Your Favorite Thing About Mylot?

United States
June 13, 2011 7:55pm CST
I hear so many people asking about how much money it is possible to make on this site. Obviously, this kind of question is highly difficult to answer. The better question in my mind is what is your favorite thing about this site. Even if you are new, what do you like most about Mylot?
7 responses

• Philippines
14 Jun 11
i'm into people. i like the fact that i made quite a few friends here. some i have personally met, some i continue to communicate with online beyond mylot, and one mylotter actually introduced me to a business i've been doing for the past one and a half years.

mylot has been an instrument for me to relieve stress and cope up with life's low points. during a rough roller coaster ride with an ex, i found comfort here. it's fun exchanging views and ideas, learn about different people and cultures, and forge different levels of friendships. it may be just for a while or longer, but just the same... it's how we spend our time here in mylot that makes it worthwhile for me. even if i'm no longer as active and i assumed the role of a responder rather than a discussion starter.

english is a second language for me. the more i read and write, the more i learn. maybe i will try my hand at writing a novel someday... about the people i have met in my lifetime. hehe

have a great mylot day! :)

• United States
14 Jun 11
Being able to find friends that you could have that kind of connection with is great! I think that it is amazing that you have been able to do this. When you said that you have even been able to meet them in the real world, I was surprised. I didn't know the full power that Mylot had to bring people together. :)

• Philippines
14 Jun 11
i had met 8 mylotters already in person. with others, i communicate thru the internet via email, chat, skype or sometimes thru mobile texts/calls. the one who lives the closest to my place, has been to my home a few times and met my family.


• United States
14 Jun 11
Hi KingLobster

What I enjoy most here on myLot is my daily continual interactions with lots of members. I enjoy learning and discussing day to day issues as well as applying some humble advice. I appreciate all that many share with me and help me learn about the many customs, and traditions. Prior to me signing up to myLot many countries where simply names and or pictures on maps. Now I feel that I travel daily as many welcome me into their homes.

• United States
14 Jun 11
Very nice answer! I had not really thought about the fact that I have learned a little bit about other countries. I have found that it has been interesting to learn about their customs. However, I did know at least a little bit about these things before coming on here. To me, it has been even more interesting to learn about what other writers do with their time. Freelance writing can be a bit of an isolating thing in some situations. Therefore, getting a little insight into what is going on with other writers is very interesting to me.

• United States
14 Jun 11
Ahh yes I feel I get to know so many simply by what they write in discussion/responses/comments as repeat interactions says a lot about who and how they are. I knew a bit from text books and or school but when you get to interact with so many and they share their lives in total as many of us do, I have gotten a clearer and better understanding. I have met so many here online from all around the world through myLot where as we communicate on the phone, emails, pms and or chats. They are so wonderful to share their events, holidays, pictures and all their wonderful events with me.

• Garden Grove, California
14 Jun 11
hi King Lobster my favorite thing is responding to discussons and going back and forth with all my mylot friends and having fun doing it and of course the frosting on mylot cake is my earnings I can put on my cable internet bill and thus not have to spen quite so much out of my own pocket that way.. I like being here with all my friends and chatting and learning and sharing and caring. its really wonderful




• United States
14 Jun 11
That is quite amazing. I really love that you are so open about this and so excited to share your knowledge with this community. It is important that freelance writers stick together and learn all that they possibly can from one another. I find that this site is very addictive, and I like when I am able to learn something new from my friends here. I feel like this happens on a daily basis.


• United States
14 Jun 11
I have not done much picture uploading yet, so I appreciate that you mentioned this. It is nice to know that we are able to earn even more by taking pictures. I think that this site helps a lot of people to be able to open up many earnings possibilities to many different people. Thank you for sharing.

• Malaysia
14 Jun 11

@kinglobster
: I got an example below there if you wanted a preview on how it seems adding images to discussion. But I am not sure whether you can add an image yet. Can you? The button is supposedly be at the lower left hand side of the textarea box (below myLot code). I believe a picture would be really handy here.


• Malaysia
14 Jun 11

@kinglobster
: The image is too small. I am uploading it again for you.


• Malaysia
14 Jun 11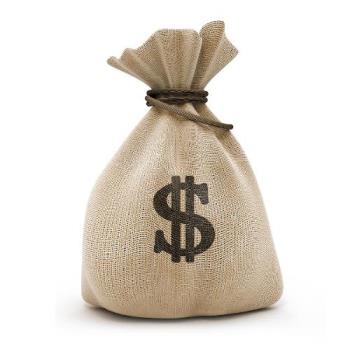 @kinglobster
: I have to be honest with this, and perhaps what do I like the most about myLot is money.

But let's push it aside, and proceed to my favorite thing number 2 - informative discussions. Being here for several months really had changed me a lot. From a bad English speaker to a better one, and from an ignorant, close-minded university student to a more open-minded one, myLot really changed me or at least a part of me. Perhaps knowing people around the world, and understanding their behavior really helps me in preparing myself for a better outside world experience. myLot teaches me how to behave myself in prompting people here, because everyone of us come from different backgrounds and needed different approaches. But to be honest, money is the driving force here whether we like it or not.


• United States
14 Jun 11
I believe that you and I basically have the same take on this one. The only thing is that I realize that Mylot is not going to make a whole lot of money for me. I am perfectly content to allow my other sites to do that. When I am on those other sites though, it is all about being able to make the money. You see, I do not want to waste my time worrying about perfect format or something of this nature. Rather, I am interested in just doing all that I possibly can to make the money, and make it fast. I am glad that I am not the only one.

• Malaysia
15 Jun 11
@kinglobster
: Perhaps that is the most honest answer I received from someone today.

I couldn't agree more that myLot isn't, in any way, a fast earner. But still you can make some extra cash for your bills, and I believe you would want every extra sources of income in these days. I can see that you are very hardworking in earning some extra money online, and I believe we can be a really good friend. I wish you the very best in your online earning.

I am also glad I am not the only one (I got a "king" with me!)


• United States
14 Jun 11
I enjoy reading and learning. So being able to find so many different types of discussions that I can enjoy replying to is a plus for me. The bit of money made here is just a nice added plus in mylot. I am greatful and its always a pleasant surprise to peek each morning to see how much I made the previous day. Sometimes I am amazed, and other days its the amount I expected. But my time here is pleasant and relaxing. I try to think how to answer the question best. So this aids in keeping my mind alert also.

• United States
14 Jun 11
I feel pretty much the exact same way about this website. It is nice to read what others have to say on a variety of topics. The money part of the equation is just a side bonus to me at the moment. However, I too like to take a look at what I have earned each morning. This is usually the first site that I hop on in the morning just to see the update. I appreciate your comment, because it was so easy to relate to.


• United States
14 Jun 11
It is nice to be able to kick back and relax on this site. I am sorry to hear that it is not working so well for you tonight. It may work out a little better as the night goes on. That is my hope for you at least. Always remember that you have a caring and concerned community for you here on Mylot.