Working in ex-company again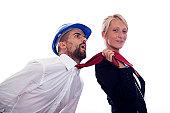 Malaysia
June 15, 2011 5:33am CST
I have just received a call from my ex-boss in my previous company, in the phone he ask me to join him to help him like those day when I was work together with him. I did not give him immediate answer but I told him that I will consider first before I agree to work in the previous company again. Have you ever encounter this type of situation before where you ex-boss ask you to quite your current job and work together with him again? Will you accept it if you know the situation of that company? If the work in that company is really pressure, will you leave your current job and to join them again?
8 responses

• Philippines
15 Jun 11
It depends on the work, environment, pay and benefits. If the pay and benefits is better, then go ahead. Else weight your options.

• Philippines
16 Jun 11
The question is why have you left your previous company.Maybe you want a higher pay or there's too much pressure working with them and others.At present you are not satisfied with your current job that is why you said to your ex-boss that you will think it over.You must have your reasons why you left the company, why come back.

• Malaysia
20 Jun 11
Hi! I left my previous company because I have got a better offer. And now I am working in another company which I find no pressure at all. I like to work in this company but just that the pay is a bit lower than what I expected. Although this company have no pressure but for me it sometime is quite boring since there are nothing much to do. So, there are pro and cons. To earn more money, there must have something to be sacrifice. So, if I accept my ex-boss offer, I will have no time for my family but I will have more money but a lot of pressure. But if I stay here, I will have plenty of time for my family but less money.

• Philippines
20 Jun 11
Making a decision is really hard because you don't know what will be the outcome of your coarse of action and most of the time the results is not what you have expected.Well for me I will choose the one with lesser pay and less pressure but more time with my family.I think since you're still new in your present job maybe in less time you will be promoted or have an increase in your salary.Well, the best of luck on whichever decision you make.

• Malaysia
21 Jun 11
Yeah, I am thinking like you too, when come to time for family, it is more important. I can still survive even with slightly less money. And hopefully like what you said, since this is a new job, and there might be space for promotion and increase in salary. I will reconsider about it.

• Philippines
16 Jun 11
Well, you already know how it is to work for your ex-company. You have to weigh things though. If your present company pays more than your previous and is less stressing than your former, then why would you consider working on it again.

• Malaysia
19 Jun 11
Hi! When I ex-boss called me, he have mention that the pay can be negotiate and he will compensate for what I have now, I just not sure whether it is a good idea to work in there again. Of course I know the work culture there really well and there definitely will not be better than here where I am working now. The environment is really bad and I do not like the working culture there. There are really tension not like here, more relaxing. So, I need to hear some advice and experiences from you all so that I can make decision on that.

• Philippines
21 Jun 11
Well, if i am in your shoes, i would consider the working environment. You see, you will everyday be going to the office, so it has to have a nice working relationship. What good is a notch increase from your salary now, if it will mean a lot of stress in a not good working environment? Remember, stress contributes to illness.

• Guangzhou, China
16 Jun 11
It is nothing shame to work in the ex-company again. After all, you are quite familiar with there and you can start to work immediately. And usually the boss will offer you a better paid when you work for him again. So if the current company is not so good, it is wise to work in the ex-company. I love China




• Malaysia
19 Jun 11
In term of benefit, the current company may not be offer as good as the ex-company but in term of working environment and work pressure, the ex-company is very much worst than my current job. So, I really need to consider before I make my decision. I don't want to be regret after that.


• Malaysia
15 Jun 11
A good horse never turns back it's head to eat the grass. This is a translation directly from the Chinese proverb. Unless your ex-boss is paying you very high or you are going to jobless, then you should not return and work for your ex-boss. I were doing so earlier and the experience was very bad. However, you are the one to make the final decision for yourself. We are just trying to express our point of views for your reference.

• Malaysia
19 Jun 11
Sorry for late reply, You are so right that a good horse will never return to eat the grass behind it. There will definitely a lot of sh*t back there. I believe what you said is right, if they do not have problem that they cannot solve without you, they will never expect to call you to work with them again. And there must be something really hard that will need someone who has experience to solve it. And that will not be an easy task either. And they hope that someone can bear the consequences if they fail to do it. I will reconsider my ex-boss's offer.

• United States
15 Jun 11
Yes, I have had it. When I was working at once company there were certain people, including my manager, who were trying to sabatage the division I was in charge of. I was the only thing holding the department together so eventually the manager fired me. When everything finally fell apart afterwords corporate realized what was going on & fired her & several others & then tried calling me back. I'd already moved on though & didn't return.

• Malaysia
17 Jun 11
It is really sad to be in such a situation where you are plotted and force to leave the company because of others fault, and it is good that someone finally know whose fault and fired the culprit. I believe most of the people will not move backward when they have already far ahead. Especially when you know that how bad is your previous company.


• Philippines
16 Jun 11
I had a regular job before for about 2years.But I quit because I want to pursue my own career and I am not happy any more.My boss really want me stay in the company because I am also an asset to that company.But my decision is already final and nobody can change it.As of now I am happy on what I had decided and getting matured in what decisions I made in life.We just have to be firm sometimes on what we had decided so that we can go on what we had plan with ourselves in the near future.