My travel experience - Bischofshofen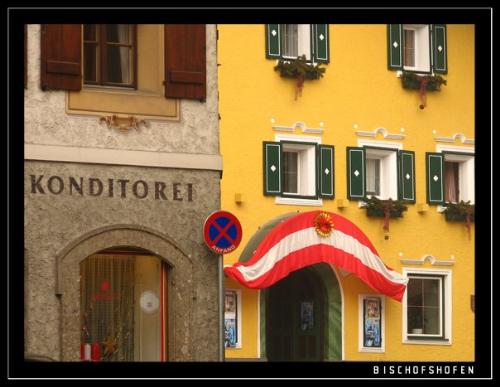 Slovenia
June 16, 2011 5:14am CST
Bischofshofen is a city located in Salzach valley, in Austrian Alps. City has about 10 000 population. In city is an important railway hub and lies at the Tauernautobahn, a highway route trough the Alps. The city is well known for ski jumping, because there is final forth competition of traditional Four Hills Tournament. My personal experience with this city was very good. I was there in January 2007, so i can feel the winter atmosphere. It is a sympatic little town, built in Alp style, people are very frendly and I like the day which I spend in this beautiful city. I go of course at the top of the ski junping hill. the view from the top is amazing. That day was little fog so the view wasn`t perfect, but still wonderful. If you will be near Bischofshofen I highly recommend you to go and see the city and also the famous ski jumping hill.
4 responses

• Norway
5 Jul 11
I've been there several times but can't really remember much as I was quite young, I think I was there about 6 times when I was between 2 and 14. My mother studied in Vienna and befriended a Norwegian lady quite a lot older than here. The older lady was married to an Austrian, so after some years they moved to Bischofshofen. We used to go to Austria at least every second year when I was a child, often with car, and then we drove to Bischofshofen and Innsbruck. I've been to quite a few Austrian towns as an adult but I've never been back there. Maybe I should go once :-)

• Norway
5 Jul 11
Yes, I'm from Norway :-) So Austria is not just around the corner, but I studied there for 5 semesters. Didn't travel around enough though, but I got a few friends there now so I keep going back, usually at least once a year. I haven't been there yet this year, hope I can go there in October. You're not very far away from Austria?

• Slovenia
6 Jul 11
I would like to wisit Norway, its so magical country for me :) No I am just near Austria, southern of Austria.

• Thailand
17 Jun 11
I've never been outside Asia, with the exception of Australia that is. My husband and I had been planning to go to Austria, as well. I'm glad you enjoyed your trip. When we have the chance, we'll go visit Bischofshofen.

How do you pronounce this word, may I ask?


• Slovenia
17 Jun 11
If you will be in Austria than you should visit it. Its hard to write how its pronounce :) sch is like ch, like start of chichago. So than you pronounce: BiSofshofen.

• Thailand
17 Jun 11
Ow!haha!

Thanks for that! Surely, we have relatives in Austria perhaps they know this place.

• United Kingdom
16 Jun 11
That sounds like a beautiful place. In January 1992 I traveled to Munich, Salzburg, Innsbruck, into Liechtenstein and to Zurich. I loved seeing the snowy landscape and it was like a white blanket over the buildings. In February 2004 I traveled to Bruges in Belgium and it snowed there too. I liked hearing about your travel experience in the Austrian Alps.

• India
16 Jun 11
I don't think the view that you saw would be much different from what I saw from the window of my hotel room in Engelberg Switzerland - you are right panaromic, specially the snow clad alps. We were there in the month of May but cold enough to sleep cozily. Our itinerary was packed with excitement - this tour covered 7 countries ofcourse a bit rushed but worth every moment of the 21 days that this tour lasted.