Hey, I am going to Canada!

China
6 responses

• Philippines
6 Jul 11
Wow, congratulations. Do you have a family in Canada or you're going to get a student visa to study there? What field of study are you planning to take? I want to study in Canada too. I'm planning to work there and study master degree too since my sister is already in Canada. But I'm not sure If it would be possible for me. I have a degree in computer engineering here in Philippines. My sister wants me to apply for work next year. I have 1 year experience in cashiering and some in restaurant. I'm planning to look for job in that field and then study master degree if I have enough money. I just hope I could make that happen.

• China
6 Jul 11
Hey, I am going to take a Master degree in Computer Science in University of Calgary, Canada. Well, we might be interested in the similar field. lol


• China
24 Jun 11
Sorry, I am going to University of Calgary, in Calgary, Alberta.

• United Kingdom
22 Jun 11
Congratulations to you on the news you are going to Canada to pursue your masters degree. I visited British Columbia last summer with my disabled son and my baby daughter. On that lovely trip he was three years old and she celebrated her first birthday at Victoria on Vancouver Island. I loved having my birthday in Vancouver. I have seen snow in my home country, Belgium, Switzerland, Liechtenstein and Austria. The snow looked ever so picturesque in Salzburg. I think you will need clothing for all year round. When it snows the weather is very cold. Now I live in the south west we don't get snow very often. It is a rare event. I hope that you will really enjoy studying in and living in Canada.


• United Kingdom
18 Jul 11
I think Canada will be the ideal place for you to do your masters degree. I know Canada gets very cold in the winter time and the snow will be spectacular. I hope that you will really enjoy your studies. It is always exciting to study abroad. I went to study in the Netherlands for a semester when I was a university student. It was a lovely and very memorable indeed. I hope that you will love living and studying in Canada. Last year I visited beautiful British Columbia in the summer and it was awesome.

• United States
2 Jul 11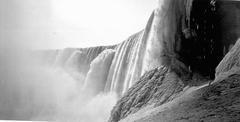 Congratulations!

Great job.I always wanted to go to Canada,just to say I have been to another country....ha,ha.But,I would love to see Niagra Falls.

.I understand they are beautiful.

• China
23 Jun 11
Congratulations! I'm hoping someday I'll be able to study in foreign countries. Good Luck! :))