Weeee! Had my Modem replaced (finally) :D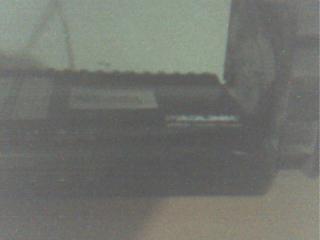 Philippines
June 23, 2011 1:32am CST
Hello lotters, It's really hard

to believe and i thought they wouldn't come, but they did. But the

call was like Yesterday and the Customer Service Representative told me they would come that afternoon but they didn't. so, i was hopeless again for another day wait, until today, they came around the morning despite of the storm, which didn't rain for a few minutes. At the Internet Provider provided something Good for once after that crap they have in their huge bills. besides, the modem was only given by my brother's co worker because my old mouse like modem isn't compatible with LINUX OS. Unfortunately, they were other stuff in the their BOX, like filter, data cable and internet cable. I was happy at first i thought they are giving the whole packaged, they DIDN't

, just the freaking MODEM.so cheap but at least they replace the modem and now i don't have to worry in pushing the power button.
4 responses

• Philippines
23 Jun 11
Hi Knight, I'm so happy for you, well they also replaced mine maybe about the same time as yours, so I already returned my friend's modem which I borrowed. Anyway it was the same procedure with mine, they ask for your contact number and call you up before coming, the only thing i did not like was they still kept asking if what color of light is on or check if the connections are okay, I already told them that I had a working modem beside me and my original modem does not work

, seems like is back to business for both of us, good luck my friend


• Philippines
23 Jun 11
I bet you better change your ISP provider,or change to a better connection,like having satellite antennae and then router so you can enjoy it everywhere in your home.

• Philippines
23 Jun 11
Hello

Louievill, I didn't think they would come because of the rain but they did. after that I received a call from the Office clarifying the information on my account

. well, it's back to business and things would go well from now on. I guess i wouldn't worry about those any more since they will replace it incase there's a real problem involved.


• Philippines
23 Jun 11
dear LK, Good to hear that your modem is new now,but sounds the same ISP right?. The other day my internet connection become slow and then after a while it's lost,i tried repairing it for an hour,it is showing connected but not working,so I called the customer service and reported the problem. At first the representative check all the necessities and guided me through the troubleshooting,thu I've told him that I already done all the basic troubleshooting,i even had my router disconnected and use the main cable to my main server. After few more minutes i told the representative that I will be calling after an hour,because he is not helping me. I know there is problem with my connection because it is showing connected and my IP address is visible,but the representative keep insisting that my connection is fine. Then,the representative told me that he will check my home base once more...and then he came back saying that my antennae had some problem,that the home base cannot detect my antennae. Fine...he had scheduled for a visit the next day. And i am amazed huh,yes,they were very fast,there were 3 guy from technical department came and check my connection and everything. They find out that my device has some problem (ISP device) they replaced it and also they had me transferred to another home base which is nearer to my place. Now i can say that my internet connection is much faster than before. I can open youtube with less buffering this time. I can say I am satisfied with my ISP provider...i guess I am SMART to choose this one.

But i am wondering why they did not give you the other accessories my dear brother,did you asked them why?

• Philippines
23 Jun 11
Hello Sis Jaiho, Nope,

my internet doesn't have an ISP problem, it's working perfectly. the only problem was the modem that it badly needed replacement.

. i was so happy about it though. i'd probably buy a router soon or probably request it to globe to charge on my bill later



• Philippines
24 Jun 11
Hello steph, i think you were referring to the old fashioned Dial UP, which is really a problem in the past.

.

• Philippines
23 Jun 11
Hi, My modem is also like yours until i requested them to change it because the internet connection keeps on cutting and its freaking annoying! And now its just simple DSL modem with no wifi which is so bad for me, because I have no laptop and when my dad uses the pc, i can''t connect to the internet! Good for you!

• Philippines
24 Jun 11
Hello Edsss

, With regards to your first sentence, i think am getting impression here that you're wifi connection can be unstable and connection isn't that good because the modem can't get a good signal?

thank god am using cable. well, that's something you need getting used to, you can save you're money enough to earn yourself your own pc. earn for two years and don't use your mylot money.