if you can only own your car for 10 years, what would you buy?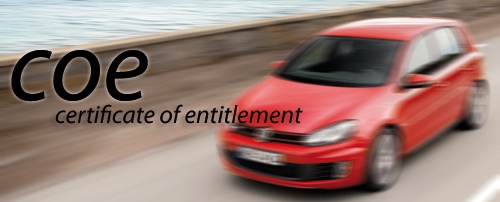 Singapore
July 1, 2011 2:50am CST
I know in every country, the path to car ownership is very different. In fact, in many countries, it is easier to get a car as compared to some others. Where I leave, in order to own a car, you have to first purchase a Certificate of Entitlement. But this certificate only give your car a life span of 10 years. Given the above scenario, what kinda car would you buy?
5 responses


• Guangzhou, China
1 Jul 11
I am not familiar with cars. My husband is learning to drive and will get the driving license several months later. After that, probably we will consider to buy a car. I think the less expensive car which costing lower oil is our choice.

• United States
3 Jul 11
I have recently bought a Hyundai Elantra and I intend on having it a long time. 10 years is actually a long time to alot of people where a car is concerned...depending on how much you drive it of course. The last car I had was a Saturn and I drove that thing for 8 years..lol...now..I give it to my daughter and she is driving it. Here..you can have a car for as long as it runs..lol.

•
1 Jul 11
In my country, you can buy a car and then are able to keep it for a long or as short a time as you would like to. However, if I had to keep the same car for ten years, I guess I would get the best car that I possibly could. It would have to be brand new as I don't really like owning cars which are older than 6-7 years, and I would try to make it as economical as possible as well, because the prices of petrol are rising rapidly and I wouldn't want to be stuck with a car that I couldn't afford simply because of the rising fuel costs.

• Philippines
26 Jul 11
If I could own a car for 10 years, I would choose to buy "Monterro Sport". I like big cars although Monterro Sport would look very big for a girl like me. Hehehehe.. I like its make. It's spacious. :) I think, it could carry a small family. :) I just hope.. Hehehe

•
1 Jul 11
It has been my lifelong dream to have a car. I know i can release my own car by the age of 26, which is 10 years later. I want my car to be Land Cruiser, the latest model. I also want a jaguar car, which has GPS in it, very nice. I also want to have my own ferrari and porsche. I know i can have the money via network marketing and buy those cars. Good Day!