No more fireworks where we live

United States
July 3, 2011 8:56am CST
We just moved from Wa state to San Diego. We are use to seeing firework stands on every corner and setting them off in our neighborhood. Not this year. You are not allowed to set off fireworks here. No firework stands, no hanging out with neighbors out front and watching fireworks. So we have to come up with something else. Even though its dissapointing in some ways its fun. We might go to SeaWorld or the Zoo. A family day and than ending with a night to celebrate this day in our country. To remember those who serve for our country and to appreciate what them and their familys go through for us. Being a Navy wife its not easy. I hope everyone has a safe and fun 4th!
6 responses

• United States
4 Jul 11
In our city you can not do fireworks either. You have to go usually to a community that does fireworks. But, we don't usually do that. We did one time go to a community college and just too many there and they do not do that anymore there. We used to go to my sister's house and do fireworks because they live out in a small city and allows it but we do not do that anymore either.

• United States
6 Jul 11
Hopefully you find a nice place to go next year. I enjoyed our time together as a family this year. we had such a good time, but are still exhuasted today.

• United States
4 Jul 11
Aren't there going to be any public fireworks displays?You are right,we should appreciate the freedoms that the military have given us and are still working on.

Have fun at the zoo and Seaworld.I am jealous

,never been to Seaworld. Happy Independence Day!


• United States
6 Jul 11
Thank you we had a wonderful family day at Seaworld and watched the fireworks. It was different, but so nice as well.

• United States
3 Jul 11
I like the way you turned a negative into a positive. I am trying to learn to do the same thing. Not always an easy task. Living with Vietnam vet is not a good thing on the 4th of July. I just end up praying for the 5th of July to come quickly.

• United States
3 Jul 11
I hope your 4th goes wel. Its not always easy to find the positive in something, but can be done. Blessings to you and your family.

• Philippines
24 Aug 11
That wouldn't be much of a downer. There are lots of ways to be happy on that day. It just depends on how you look at it. There are always alternatives. SeaWorld and Zoo is cool enough. The most important thing is family. What's Seaworld and Zoo without family?

• Philippines
24 Aug 11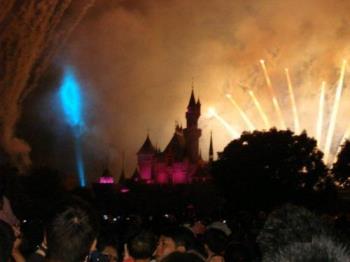 Good for you that you now live in that place.

I like to live in places where fireworks are totally banned. I hate noise and I hate smell of smokes even. Even fireworks display I would not want to see at all even if they are really amazing and enjoyable to view. I know they could pollute the air we breath. After all the beautiful sparks and glitter what were left were ashes and smoke that pollute the environments.


• India
30 Jul 11
Hi Tink, I love fireworks and its always awesome to watch. Thats sad to hear you had no fireworks. Seaworld is always fun, I went twice there and it was really awesome to see the dolphins and killer whales. hope you had great fun!