Emergency and Panic feelings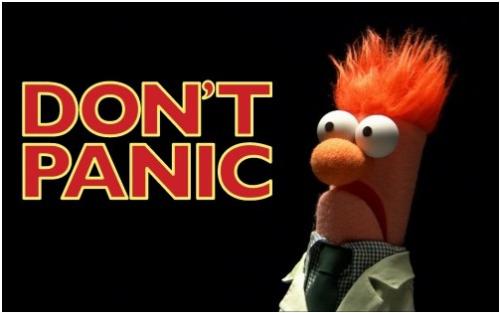 Philippines
July 5, 2011 10:22pm CST
One mylotter is having this panic feeling today. I send her sms to greet good morning and bombarded me with sad news. Her nephew is in the hospital right now and need some plasma transfusion. They need at least 4 people to submit themselves as blood donor in exchange with the plasma. I know this feeling,my youngest son was in this situation 4 years ago. I know the panic feeling when you know it's an emergency. I tried to contact people that I know who can donate blood,but to my dismay most of them just donated blood last June 12 with the RED CROSS. I never lost hope,and one responded to my sms and rushed to the hospital for blood letting..but duh! ...the hemoglobin is too low

While talking with this mylotter,I can't describe what I feel. Just want to share what I feel...I don't know if I an hungry,thirsty or I want to go to bathroom

We're still trying to contact people who can donate blood (~_~)
10 responses

• Delhi, India
6 Jul 11
Hi Jai! Do not panic, hope you will be able to contact the donars and you will be able to get the requisite amount of blood. I can understand that panic situations makes us feel uneasy and it is a kind of testing time for us. My prayers and wishes are with you and the patient.

• India
15 Jul 11
yes. I have had experiences of donating blood. I donated nearly 7 or eight times. about 17 years ago when I went for donating blood my BP was high and doctors did not take blood. Of course I started taking tablets for BP from 2004. We must help to an extent possible for getting blood for the needy.


• Philippines
16 Jul 11
hello ravi, Good to hear that you also donated blood before. i use to be a regular blood donor,but since i started working with graveyard shift my hemoglobin count down become too low to pass the test,so...i hope i can make it again next time...i just need some proper sleep and everything. thanks for your response and have a great weekend


• India
16 Jul 11
graveyard shift means - 3 pm to 3 am shift is it not? In fact some member told me earlier. i have forgoteen.



• India
16 Jul 11
jaiho - have u changed avatar - this appears new one for me. pl correct me if i am wrong.




• India
6 Jul 11
I am sorry for what you are going with. I am sanjay, i just sent you a friend request. I think just keep the faith in God. Have a nice day ahead.


• Philippines
6 Jul 11
hello sanjay, Thanks for your kind words and i will check the request now


• India
6 Jul 11
I like your name, I see that you are from other country from India. Is there some meaning behind your name?

• Philippines
6 Jul 11
I am not from India my friend

You can check my photo's ,but I have Indian friends


• Philippines
9 Jul 11
I miss so much all of my friends here....!!!!!Hello my dear bonita..FYI..I love donating blood..I like blood letting..this is one of the best thing I would like to do quarterly..am a "galloner" on Red Cross..always hosted by our church affiliation but sad to know it was gone for some problem between ours and Red Cross..I really miss those social activity.. Right now I am hoping from anyone who would ask my type "O" blood to donate for them without expecting in return...In your case I am very much willing to donate with all my heart and feelings..as long as you will answer all the expenses from my place to your place...

I miss you really my dear...hope everything just doing well with you and your family.....God Bless.. Mobhomeir here..

• Philippines
16 Jul 11
dear Martin, I missed your response,why i did not see this one

Anyway,i hope that you are fine my dear amigo,haven't seen you for a long time. How's life now...i know you are always there and hope to see you again


• United States
7 Jul 11
Sorry to hear about this. I know when people have Health issues such as this, and there is a Medical Emergency sometimes trying to find the right person for this can be hard. All you can do is Pray and trust god that people will be found that can help. You could try asking around to others and see if someone else could help with this as well.

• Philippines
7 Jul 11
hello Tina, Her nephew is doing fine now,hoping he will recover fully until tomorrow. Yes,prayers is the best way when we are dealing with such kind of situation. I hope you are also doing fine this moment dear


• United States
6 Jul 11
Wow, you are one philanthropist, who doesn't even know this mylotters in person, you still sent her such consolation, and ask people to help her out. Not many people would do such thing though nowadays. You are one good one though.

• Philippines
7 Jul 11
hello king, I know her person,she's my friend in person too,thu i met her thru other social sites. So,I feel the obligation to help her in whatever way that i can. Thanks for the appreciation


• Philippines
6 Jul 11
I'm so sorry this happened to your friend. Hearing stuff like this just breaks my heart into pieces. I'll just include her nephew in my prayers and I hope it helps.

• Philippines
7 Jul 11
hello front, thanks for this kind words. Actually her nephew is still in the ICU and hope he will be fine. I am always keeping in touch with her and checking the situation. thanks again and have a good day


•
6 Jul 11
I wish the needy person the best of luck

• Philippines
6 Jul 11
hello naija, Thanks for the wishes,I am sure the concern person will read your wishes. thanks again and have a good day


• Philippines
6 Jul 11
hello jaiho, Thank you so much you are such a Big Big Help I can't think straight yesterday I was bothered the whole day and don't know what to do plus I am not feeling well actually you are the first person who entered on my mind but sadly I saw your post that you are having a bad day so I disregard the idea of contacting you

SORRY. thanks a lot



• Philippines
6 Jul 11
@
visavis, Can you upload some pics so we will panic here just kidding



• Philippines
6 Jul 11
Actually same happened to my eldest son last year when the doctor said to wife need to blood transfusion because his blood plate laite very low, my wife called to me about that, then I told her ask my son if he want to blood transfusion he dis-agree I don't know why, in a couple of minutes the doctor said your son is fighting no need blood transfusion. However, my wife secretly done something go back to our house and take some kamote tap and boil it, then the soup bring and give to my son as long as what he take and some liquid like juice and water. After that he recovered from dengue and blood transfusion.. But still money is required... I'm not recommended but some said it is proven the kamote tap....

• Philippines
6 Jul 11
@
visavis, We are waiting for your pictures