ABC soaps AMC and OLTL may have new home on Internet

United States
July 7, 2011 5:19pm CST
ABC has confirmed that it licensed All My Children and One Life to Live to production company Prospect Park. Prospect Park is starting up as an Internet provider of TV programming. Supposedly they would continue with the same stars, etc. However, many question if it would financially viable for them to run a daily show since it would cost something like $20 million a year. So there is speculation of maybe them doing something like a weekly with the type of season such shows have. The terms of the agreement, however, indicate the shows would continue with the same format and length. All My Children is scheduled to end on Friday Sept. 23rd and One Life to Live in January 2012.
5 responses

• United States
8 Jul 11
It's just criminal to have to think of these great soap operas going off the air. It is a breath of fresh air to think they might be saved by going to the Internet. It may be a little challenging to keep up with them but that's already the case with the 4 Soaps I currently try to keep up with. At any rate, I say bravo to let these fine actors continue wowing, shocking and amazing us, the fans.

• United States
7 Jul 11
I would like this and won't at the same time. I would hate to give up two hours of mylotting just to watch my shows. I am getting inot all my children again. I would really like to see this show last. Plus i want to see when todd is busted for being the fake one. Vikki is going to flip her lid.

• United States
7 Jul 11
When I saw it on twitter you were the first person I thought of. Are you excited? You've got to think on All My Children that Susan Lucci is a given that they will keep her. I doubt she'll demand a huge salary. On One Life to Live I think they'll definitely keep Blair. I don't like her, but she seems to be one of the most popular female characters on OLTL. I guess they won't be eligible for things like Daytime Emmys though, will they. Since they aren't on TV, and won't be necessarily daytime.


• United States
8 Jul 11
The pay cuts for actors are definitely an issue, but then you've got some actors who won't be able to get any other jobs. Like Michael E. Knight, Tad on AMC. He wouldn't be on AMC if he could get another job. Whereas Lindsey Hartley, who plays Cara, probably has a lot of chances ahead of her to do other things.

• United States
8 Jul 11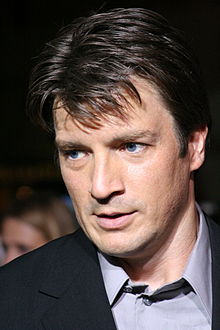 Is there someone that we can call or email about the public's desire to approve this? I am so sad that thy are talking my 2 favorite daytime shows off.I have been watching them for over 30 years! My crush for many years is Michael E. Knight,Tad Martin on "All My Children" and of course everyone loves Susan Lucci that has been Erica Kane since she was 14 years old.

And Darnell Williams is a great actor.Of course there are and have been many characters and actors that I love on that show. The same as a lot of the characters and actors in "One Life to Live".I like both the actors that portray Todd Manning,especially the original one.

I especially like the actor,Nathan Fillon that was Joey Buchanan that is now on "Castle".I laughed so hard that on one of the show's Castle said that when he was growing up his mother was busy watching "One Life to Live".


• Shingle Springs, California
7 Jul 11
I don't suppose it's too late for a write in campaign? I really like AMC now that they've brought in Griffin and Cara and Asher and so on...