Fellow Chinese Lotters, I need your advise on Ma Pak Leung Bat Po Keng Foong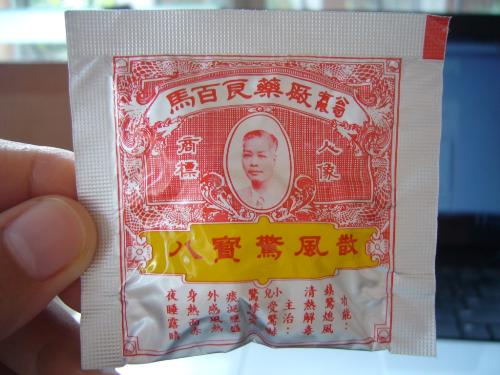 Philippines
July 13, 2011 4:56am CST
Hi fellow Chinese lotters, has anyone of you tried giving your baby Ma Pak Leung Bat Po Keng Foong powder? Or has your parents given it to you when you were still a baby? Coz my aunt recommended it to me to be applied to my baby's gums when she starts teething. However, I saw on the label that it can also be given to a baby even if it's still below 6 months. And that it can prevent sudden nervous fright, irritability, constant disturbed crying, sleeplessness, and nocturnal unrest in children. My baby doesn't sleep well in the morning and even if she does fall asleep, she would wake up after about 15 minutes. Then she gets irritable and cranky coz she lacks sleep, especially at around 6:00 in the evening when she gets very tired. So just this afternoon I gave it to her. I got worried for a bit coz she cried and almost puked because of the taste. After lulling her she did fall asleep but then again woke up in less than 15 minutes! though I only gave her a small amount (about 1/6 of the vial) and the label said 1/3. I'm worried that she lacks sleep coz their sleep requirement is about 14-16 hours in a 24-hour period. I need your advise guys, especially to those who've actually tried it. Is it effective? Thanks and happy lotting!
2 responses

• China
31 Oct 11
I think it's a herbal supplement. Why don't you try a teething aid, such as a wet washcloth, teething rings,teething biscuits,massaging or rubbing your baby's gums? When in doubt though, call your pediatrician. You can ask your pediatrician for teething gels, such as Baby Orajel Nighttime Formula, Little Teethers Oral Pain Relief Gel, Baby Orajel Fast Teething Pain Relief, Baby Anbesol Oral Anesthetic Gel.


• Philippines
2 Nov 11
Thanks for the list! I'll try to look for them in the pharmacy. Yeah I think it's an herbal supplement which can also be used as sort of a teething gel except that it's not a gel but a liquid. It has a cooling effect that's why. My baby's already teething since last month but I haven't tried it on her gums yet coz I don't want to see her cry again because of it's awful taste. It's feel like torturing her when I do that. So what I do is just give her her Teething Ring which she likes a lot. Every time I give it to her, she grabs it and nibbles on it immediately with matching sound effect, hehehe! I heard that it can also help in the development of the teeth coz teething can stimulate the growth of teeth


• China
2 Nov 11
wait! Before treating a baby for teething, it is important to know what is causing the baby to be upset. Rubbing a finger gently along the gums in search for swollen ridges or the feel of a tooth below the gums is one way to be certain. If unsure, it is recommended that the child be seen by a pediatrician before treatment is administered.

The teether that you are using is designed to be placed in the refrigerator so that they can become cold? Anyway, The cold can then help to ease the pain and discomfort of the teething process for your child.

• Singapore
13 Jul 11
veronizm, In the first place, I do not think this medication would be a better advocate than boiled barley water and teething gel for your baby. As you've already discovered for yourself that your baby is feeling unpleasant about the taste of it. This medication is basically used to calm the baby when they are unexpectedly startled and just could not calm down on their own. Teething can be easy for some babies while others may seem rather uncomfortable and to some extent painful. You can always get a teething gel (pediatrician recommended) and a orthodontic pacifier for your little wonderful. Once in a while, you may feed her with barley water to aid with cooling her internal heat generated by the environment and diet. It will really help to ease all that discomfort and let you have a peace of mind. Take care and have a nice day.