Isn't it my home? Isn't my number?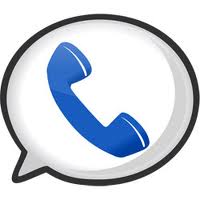 India
July 13, 2011 10:02am CST
Hi Friends, I'm calling my number and someone else is picking the phone up... This is happening since last five days...my number has been given to someone else along with us... The bill of very last month is in my hand... It is July 14, 2011, time is 8:20 p.m. and still I am puzzled ...the ring is not ringing in my home... Have you ever been in such a situation.... I think we can't give our number here at myLot and this is why my last discussion was deleted...(it is my reason behind it's deletion) What should I do...What should be my plan of action...What would you do in such a situation...
10 responses


• Philippines
13 Jul 11
hello nishant, Are you referring to a landline phone? If it is landline phone,that happens...is it what we called here in our country,party line. All you have to do is report the issue to your phone company so that they can check about it. I don't know how it happens,but yes,it does happens that we are calling our own number and someone picked it up and when we asks who are they,they asked us same question and it end up with "maybe you dialed a wrong number"

that is called party line...two lines having same number.

• India
13 Jul 11
Hello Jaiho. Two lines with same number...means...some Ms. Bhawan is picking the phone up and threaten me to file a Police complaint against me...

She is not evening telling me her number...I want to put my number here but my previous discussion got deleted and I think because I mentioned my number... Party Line... what is this concept? One thing is clear wherever my number is linked there is always party like a brothel...there are always many ladies and girls...they give phone to each other but never tell the number which they have...just say "wrong number."...

• Philippines
13 Jul 11
uhmnn.... just call your telephone company and report the issue,hope they can give you definite answer to this.

• India
13 Jul 11
nishant --u are from jaipur -- u have bsnl or airtel number. This may be due to some technical error in the exchange also. pl give a complaint and see. I am sorry u r put into trouble.




• India
17 Jul 11
You must have already done what needs to be done such as contacting the service provider and explaining the situation. They will have already told you what the problem would. What did they say. I don't think we users here can do much other than advisig you to contact the service provider which you must have already done. There is one other possibility in that you could be dialing a wrong number and this happens specially during the monsoons.


• India
5 Sep 11
You took 2 months to take my suggestion!

. Better late than never.

• United States
14 Jul 11
at my house this happened and so me and my friends had fun with it but then da fone company came and fixed the line lol


• India
17 Jul 11
And yes, Welcome to myLot!

Hope you will find this site enjoyable and interesting like everyone here. Happy myLotting.

• India
13 Jul 11
Hi nishant :) I got the similar problem in past.. I was trying on my landline number but it got connected to my neighbours. I complain about it to BSNL office and they fixed it. Well you should complain to service provider about this problem.


• India
13 Jul 11
Actually this number of mine has been not in use since last two years...we had converted our plan into "Sulabh Plan" of BSNL where there is no rent and we can recharge at any time. Since last two years we are not using it as the DP box has some problem and we all family members have cellphones...now I got the bill stating the previous balance plus late fine. Due to this bill, I called the number to check it...but someone else is picking the phone up....I am very surprised because they are not even telling me their number... This thing is making me suspicious...

• Philippines
15 Jul 11
hi nishant, it is some technical problem that only your phone provider can correct. you should report it at once. ann


• India
17 Jul 11
Hi tigeraunt, I think there is some other problem....when they are picking up the phone, they are agreeing that yes this is the number....I mean they are not saying it is a wrong number!

Maybe since we are not using it for past few months, they have sold it to someone else...but bill is coming at my house!

• United States
14 Jul 11
Wow!! If this is a regular home number I would be calling your local phone company and explaining the situation, and ask for someone to investigate the situation. This sounds quite annoying. I can remember one time many yrs. ago it happening with me and someone else, and they had to come put in new adaptors or phone line and they got it straightened out. But this definately sounds like a mixup somewhere for sure.

• India
17 Jul 11
Actually, I am thinking that there is some fraudulent activity going on... When I call my number, someone else picks it up and they say, Yes this "XYZ" number...means they are not saying "Wrong number"

Anyways, I have to go to the telephone exchange as soon as I get time...


• United States
13 Jul 11
Hi nishant5n

Could it be cross connect? I have had my land line, in the past ring and when I pick it up I can hear it ringing on the other end. Then all of sudden I hear a full conversation and the two other parties on the phone cannot hear me. It did not happen often but has several years ago. If I had the situation, you are experiencing I would call my telephone company to complain and investigate. Here we can easily get a detailed phone listing from our telephone company and see if for instance our telephone number has telephone numbers of incoming and outgoing calls which can help in tracking down if something like this is odd or has occurred. Can you get a detailed phone listed mailed to you? Here it is free of charge for a once a month request.

• India
26 Jul 11
Hello Hardworkinggurl, Hope you are doing good. No, I think it is not a cross connection as they are saying that yes the number is correct. They are not saying that it is a wrong number. Maybe, since this phone was not in use for the last few months, telephone company has given it to someone else, but that is also not legal. The bill is still coming at our home for rental payments and we are paying it as it is very nominal amount for the specific plan we have chosen. But the phone is not in use, but it is still working somewhere with the very same number. If need be, I will get an itemized bill to investigate the itemized calls. I am sorry for being late in commenting back, as I wanted to file a complaint first, but still I have not done so due to time constraints as the exchange is far away from my place. Have a great day...


• Indonesia
13 Jul 11
it's maybe because of wrong wireing when the telecom company do some checkup or someone try to get a free phone and let you pay the bill... if i were you, first i'll complaint to the telecom company and watch the detail of my bill, if in your monthly bill there's a suspicious calls, you complaint again and if they keep doing that you should stop using your phone and quit the subscription... this happen to me twice, the first one is most likely an accident because after i complaint the phone is working correctly and on the second one someone want a free phone by billing it to my number. Now i don't have a landline telephone..

• United States
13 Jul 11
I would call the phone company immediately and have them rectify it. I hope they fix your phone soon. Was there a storm recently? Sometimes a storm can have a weird affect on the phone line.