Raincoat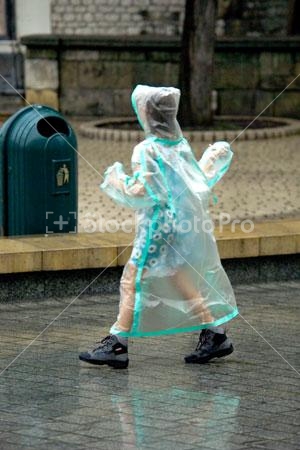 India
July 17, 2011 11:34pm CST
I grew up in a semi rural town where most followed a common pattern of life. Come rain, and everyone would walk out with their umbrellas. It was also a norm for those who finished their studies to leave the shores (which they still do) seeking greener pastures. My siblings were no different. When one of them came home for her holidays we found a great change in her - short hair, high healed shoes, lipstick,nail polish and what have you. Being the youngest in the family I was a pampered soul. She brought me a raincoat which was never heard of in those days. She forced me to wear it to school which I did as I was the bold one. The whole school was buzz with the news that I had a raincoat. I became a celebrity overnight. When was it that you became a celebrity?

1 response

• United States
18 Jul 11
Raincoats were not popular where I lived either, yet when I got married my husband got me one, one I rarely wore because I didn't really need one as I lived in the city at the time..But now that I live more in the country and I sometimes dog sit, a raincoat would be better than lugging around an umbrella.. Me a celebrity? Hmmm, probably Never...

Maybe because my time isn't here yet, maybe my celebrity status will hit when my book is finally published..


• India
18 Jul 11
Since that time there has been progress here at a galloping rate and I too had to leave the shores seeking greener pastures which gave me an opportunity to be where I am today in terms of my lifestyle. I was just joking about that celebrity part!


• United States
18 Jul 11
Hey, everyone gets at least 15 seconds, (or is it minutes) of fame in their lifetime..


• India
18 Jul 11
Now let me get it straight!

. I have had real celebrity moments right through life and if I put them all down in the form of a book that would compete I bet well with yours! How long should I wait for your book?