nature

Philippines
4 responses

• Romania
22 Jul 11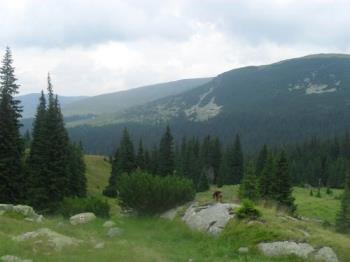 Hello Wings, I can't say the technologies around you stopped me from thinking about nature. I wish I cold be in the middle of the nature more but we must live in an urban area to earn our living. Whenever I am able to be in the middle of the nature, I feel overwhelmed by the beauty of nature. And how could I feel otherwise in the presence of such majestic beauty?

•
22 Jul 11
I think technologies have perhaps made people more aware of the beauty of nature that surrounds them by bringing images into their homes via TV or internet. Also, advancements in photography have meant that those images are more detailed/informative/life-like. However, give me the choice of watching TV or a walk through a wooded country park and the walk wins every time! Even if you walk the same route every day, there are always new things to see/hear/smell/touch/experience

• Romania
23 Jul 11
Hello Wizzywig, I think the "advantages" of photography are a double-edged knife. The good side is that you can review again and again the places where you've been some day but I've noticed there is a bad side, too. You can't enjoy deeply the moment of being in the middle of the nature because you're thinking what picture to take and how to take the best photo out of a landscape. Maybe I'm wrong but this is how I feel about this. About making choices between watching TV and a walk through woods, I'd make the same choice as you. In fact, I am lucky to live in a town that is close to many woods so it takes me only 15 minutes to be in the forest. I take advantage of this and I go hiking in the woods as often as I can. Of course, having a dog also helps me. I pretend it's my dog who needs those walks in the woods, but I'm afraid it's me who misses the forest the most.

•
22 Jul 11
Yes, it does. And that is the reason why we have chosen to live on a higher ground where there are lots of trees and a view of the ocean because it keeps me connected with the beauty of nature. The freshness of the air we breathe and the peace is just so important.

• China
22 Jul 11
Nowadays, most of us living in urban, so we don't have many opportunities to enjoy ourselves in the nature. However, nature is surely beautiful and magnificent. We can have a trip on our holidays to get close to nature and fulfill our energies. To our disappointed, all kinds of pollution are damaging the beautiful nature. Air pollution, water pullution, cutting down trees, plastics, killing animals etc. The earth must be hurt, and more and more disasters occurred to us. How can we do? If we want to enjoy our beautiful nature, please protect the environment!Do you agree?

• Philippines
22 Jul 11
hello wings! Yes, for me nature is still the best inspite of modern technology. In nature you can relax and and feel free. Everytime I'm in vacation and with the middle of the nature, I feel the beauty of Gods creation. I really love the nature because it makes me free.